This New Honda Civic Commercial Was Made Entirely At Home And It's Brilliantly Simple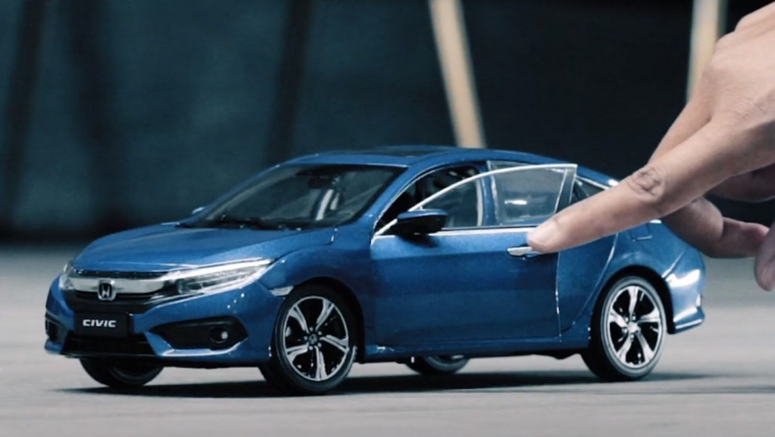 As many countries around the world are under strict lockdowns to quell the spread of the coronavirus, a multitude of professions have been impacted, including ad and marketing agencies that film commercials.

While the easy solution would be to simply wait until things get back to normal, ad agency Memec Ogilvy was recently recruited by Honda UAE to film a commercial for the 2020 Honda Civic sedan in a rather unusual way.
The commercial starts off like other car advertisements with some glamour shots of the car, in this instance a blue Civic, and some rolling footage. At the same time, text pops up on the screen that reads "This might be the first car commercial to be written, directed, edited and watched entirely from home." It then becomes apparent that a toy car is being used as a hand reaches down to close the driver's side door.
Watch Also: 2020 Honda Civic Type R Gets A Price Hike, But Has Improved Tech And Dynamics
The video ends with a message, "Until we drive again. #StayHome."
It's a unique and creative way to promote the Honda Civic in these unusual times and shows that by thinking outside the box, it's still possible to film, edit, and produce car commercials without actually using a real car. Who would have thought?
Speaking with Ad Week, agency executive Amin Soltani said a Civic model was borrowed from the child of a local Honda executive and pulled around on the floor with a hook and fishing line for the commercial. The agency even went to the length of filming the car moving under a couch to replicate the look of a tunnel and used books to create the illusion of buildings.