This Toyota 86 Features An All - Electric Powertrain From The Leaf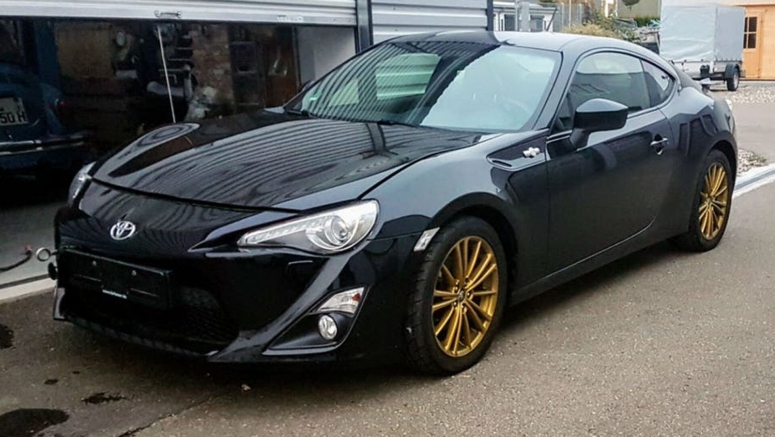 For years, people have been calling on Toyota to launch a more powerful version of the 86 complete with a turbocharged engine. A faster 86 isn't expected to arrive until the car's next generation so German enthusiast Philip Schuster has decided to build an amped-up (pun intended…) version of the 86 for himself. It's all-electric and unlike anything Toyota itself would ever dream of doing.

Which Car reports that the electrified Toyota 86 uses the motor of a first-generation 2014 Nissan Leaf and now pumps out 200 hp and 295 lb-ft (400 Nm) of torque. While that peak horsepower figure isn't much different than a standard 86, the car has roughly double the torque (and let's not forget, instant) it left the factory with and we're sure that transforms the way it drives.
Also Read: 2021 Toyota GR86 And Subaru Sibling To Replace 86/BRZ, Said To Get TNGA Platform, Turbo Engine
As opposed to using an electric powertrain with a direct drive unit sending power to the wheels, Schuster set about coupling the standard six-speed manual transmission of the 86 to the new powertrain. Doing so wasn't easy and a custom adapter had to be created. Various clutches were also tried, including ones from a Suzuki Jimny, Fiat Multipla, and a Porsche 911. Ultimately, a Honda clutch was found to be the best fit.
Providing the Leaf motor with juice are 48 battery modules. Found where the 86's boxer engine once was are 16 batteries while a further 12 are found where the fuel tank used to reside. The remaining 20 are in the trunk where the spare wheel ordinarily sits.