This V12 - Powered Toyota Century Sounds Like A Supercar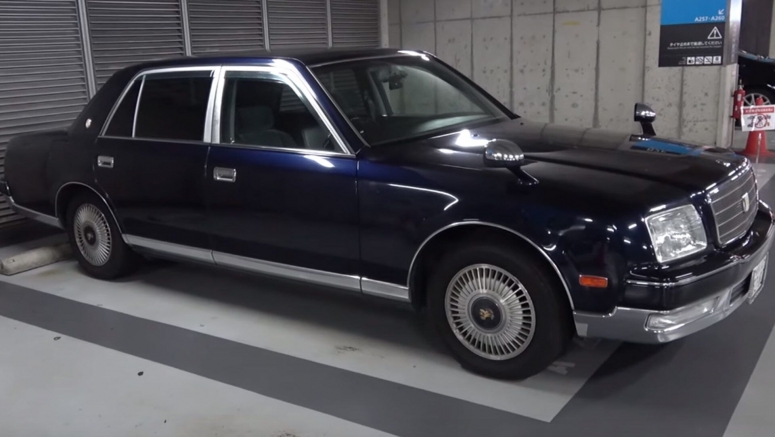 For decades, the Toyota Century has been the car manufacturer's flagship vehicle in Japan and is an understated, yet extremely luxurious, limousine. The following Century, owned by YouTuber effspot, isn't understated any more.

This Century is a second-generation model and is a very special vehicle for Toyota as it features a naturally-aspirated, 5.0-liter V12 engine, the only powertrain of its sort ever produced by the brand. As standard, this engine was good for 276 hp when it left the factory and sent its power to the rear wheels.
Eager to make his Toyota Century unique from all others, he had it fitted with a custom-made exhaust system from a local company called Brilliant Exhaust. That name may ring a bell as the man behind the company, Sasaki-san, made a name for himself after creating a bespoke exhaust for the Mercedes-Benz S600 many years ago.
Related: This Man Can Make An Old Merc V12 Sound Like A Pagani – So Why Doesn't He Have Any Customers?
Jalopnik reports that Sasaki-san posted a video of his modified V12-powered S600 online some seven years ago but failed to receive any orders for it. That changed late last year when effspot purchased an S600 in Japan and had it fitted with a custom Brilliant Exhaust to the tune of $12,500.
Clearly satisfied with the results, he went back to Sasaki-san to develop an exhaust for his Toyota Century. This particular one cost no less than $18,000 and the results are profound as the Century screams like a V12-powered Formula 1 car. What's especially funny about the whole thing is that the Century is by no means a fast car so seeing it accelerate very slowly while producing a cacophony more akin to a Pagani Zonda is very strange indeed.