Three New Renault Evs And An Alpine Concept To Debut In Paris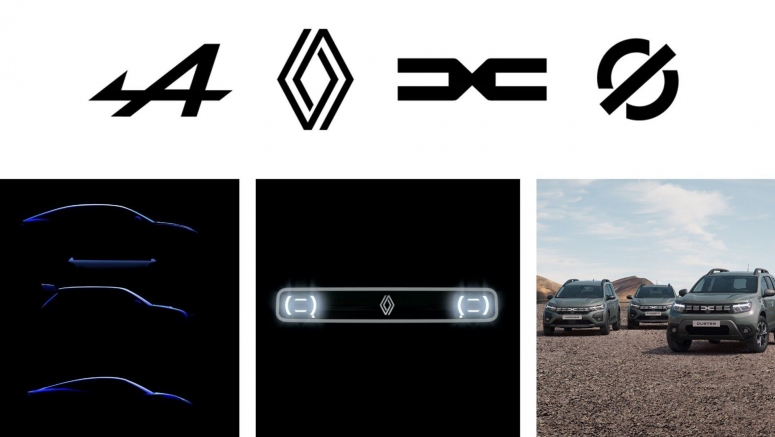 Renault previewed its lineup for this year's Paris Motor Show which includes no less than six premieres. The most interesting among them is probably the retro-flavored Renault 4, which will be joined by a sporty Renault 5, the fully electric Kangoo E-Tech, and a yet-unnamed concept from Alpine previewing the future of the brand.
Renault And Alpine To Star In Paris
Starting with the big news, the long-rumored Renault 4 will finally show its design. The automaker didn't say much about the model but from previous teasers, we know it will be eventually offered in crossover and light commercial vehicle bodystyles, as a larger and more practical sibling to the Renault 5 supermini. Speaking of which, concluding the 50th year anniversary of the latter, Renault will showcase a "sporty and offbeat show car".
Also Read: Renault Megane Reportedly Ends Production After 27 Years And Four Generations
Finally, the passenger version of the fully electric Renault Kangoo E-Tech will debut in production form as a family-friendly LCV-based minivan, ready to compete with similar offerings by Stellantis, and previewing the mechanically-related Mercedes-Benz EQT that will follow at a later date. Renault's stand will also include the Megane E-Tech crossover and the Kadjar-replacing Austral E-Tech hybrid SUV which makes its public debut following its online premiere last March.
As for Alpine, the performance brand of Renault Group will launch a brand-new concept car "embodying the future of its product and sports strategy". Alpine has previously teased an A5 hot hatch, a GT X-Over grand tourer, and a low-slung sportscar set to debut by 2026 with fully electric powertrains. It is not clear if the new concept will be a preview of one of the three aforementioned EVs, but it will definitely give us a good taste of Alpine's future design language.
Dacia, Mobilize, And Hyvia Will Also Be Present
Dacia will use its stand to present its entire range of models that were recently updated with its new emblem and visual identity, plus some "new brand territory" which could refer to accessories or other items. The newly established Mobilize brand will bring the Duo car-sharing EV, alongside presenting its services and energy solutions. Finally, HYVIA will showcase the production version of the Master Van H2-Tech, plus new bodystyles of the hydrogen-powered LCV.
We will learn more about the six new launches on October 17, when Luca de Meo, Renault Group CEO, will host a press conference at the Renault stand in Paris. The 89th edition of the Paris Motor Show will take place between 17 and 23 October 2022 at the Porte de Versailles.