Top Fuel Honda S2000 Type - Rr Is A Time Attack Monster With Almost 1,000 Hp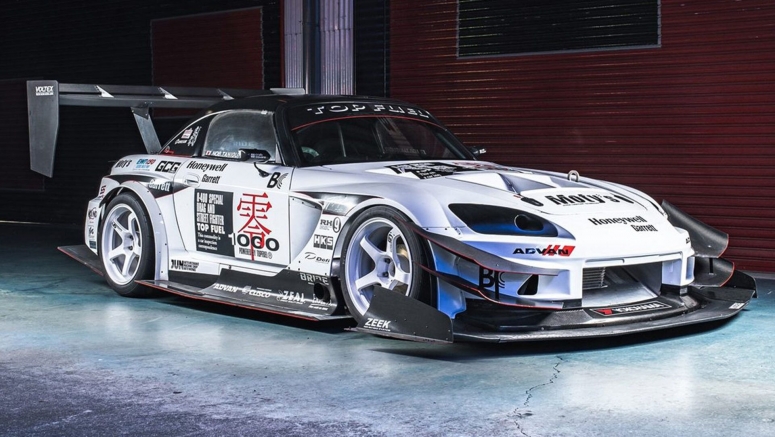 An amazing Honda S2000 Time Attack car will be sold by BH Auction in a sales event scheduled for this summer.

The racer, known as the Top Fuel Honda S2000 Type-RR, has competed in time attack events across the world for more than a decade. Much of its racing life has been spent in Japan but it also traveled to Australia for the World Time Attack Challenge in 2012 and 2013. It holds class lap records at Suzuka, Okayama Circuit, and Autopolis in Ōita Prefecture, Japan.
Read Also: Honda To Start Reproducing S2000 Parts, Asks Customers What They Want
For a number of years, the car has been running a massive GCG Garrett GTX3582R turbocharger that's said to help the modified 2.3-liter F20C four-cylinder engine pump out almost 1,000 hp. The car started out life as an ordinary S2000 from the 2000 model year but is now about as far from street legal as you can get.
Mated to the boosted four-cylinder engine is a Holinger RD6S sequential transmission driving the rear wheels and featuring a carbon twin-disc clutch. The car also rocks Endless brakes, Endless adjustable dampers, and Eibach springs.
Arguably the most striking aspect of the vehicle's exterior is the wild aerodynamic kit designed to generate as much downforce as possible. It includes a pronounced front splitter, pizza tray-sized carbon fiber canards, flared arches, bespoke side skirts, and a towering rear wing and diffuser package to stick the driven wheels to the pavement.
It'll be interesting to see how much the car sells for. No estimate has been released just yet.
Photo
Gallery