Toyota Australia Confirms New Gr Supra Variant With Manual Gearbox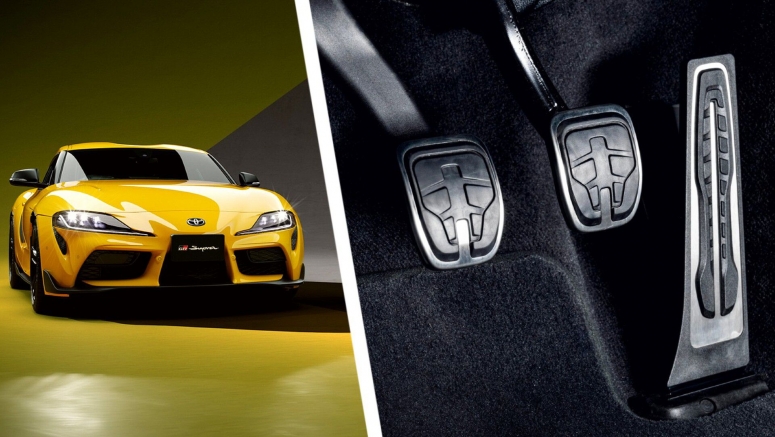 Following years of rumors and speculation, Toyota has finally confirmed the forthcoming debut of a GR Supra with a manual transmission. The news was shared by Toyota Australia together with an official photo showing all three pedals of the sporstcar.
The announcement made it clear that "The GR Supra sporstcar will soon be offered in Australia with a newly developed manual transmission, designed to offer a unique dynamic experience while meeting the demand of driving purists", adding that "the manual transmission will enhance the Supra's signature racing DNA with a pure and unique driving experience".
See Also: Take A Look At Toyota's Early Design Proposals For The GR Supra
The talk about a manual Supra started back in 2019, while a few weeks ago a new report from Japan hinted at the official confirmation. The latter mentioned some chassis upgrades and fewer ADAS for the manual GR Supra which could arrive in the form of a special edition but Toyota remains tight-lipped about any changes to the sportscar other than the addition of a clutch pedal and (obviously) a manual stick.
The GR Supra is based on the BMW Z4 and while the Bavarian sibling is currently only offered with an eight-speed automatic in most markets after the demise of the less popular manual variants, Toyota apparently still has faith in purists. Gazoo Racing talks about an "all-new, tailor-made manual transmission" that will be coupled to the GR Supra's turbocharged 3.0-liter inline-six which produces 382 hp (285 kW / 387 PS) and 368 lb-ft (498 Nm) of torque in the Japanese iteration, sending power to the rear axle.
Toyota Australia said that more information about the car will follow in the coming weeks, so we'll just have to be patient and stay tuned in for the reveal. Hopefully, the manual Supra will also be available in other markets.