Toyota Breaks Down Exactly What's New About 2022 Gr 86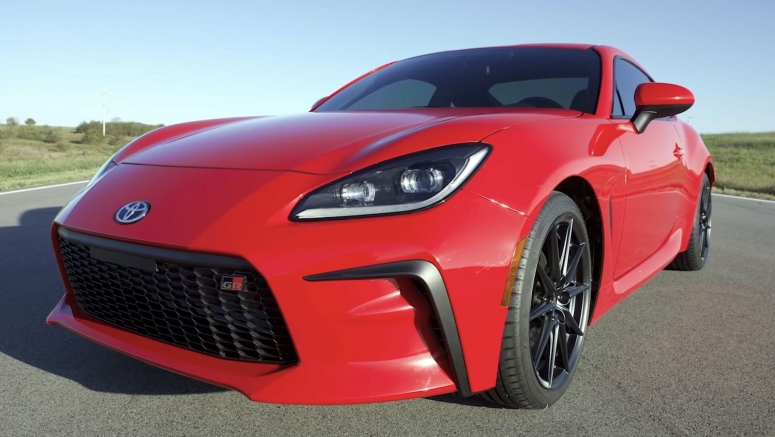 Our very own Michael Gauthier was at the launch of the American-spec 2022 Toyota GR 86 as well as a boatload of other models in Texas that we will soon detail, but if you're looking for a quick rundown of the new car's features, Toyota's got you covered.
Delivered with the upbeat, aggressively corporate cadence of a hand-washing video presented to new hires at fast-food restaurants, the video proves that affordable sports cars make everything better.
Running for just six minutes, the video starts by informing us that the new car was approved by Akio Toyoda personally.
"With its endlessly energetic personality, it's no wonder GR 86 has earned the staff of approval from Akio Toyoda himself," the video explains. "He may be the president of the Toyota Motor Corporation, but when he puts on his racing helmet, he becomes "Morizo," his alter ego as Toyota's lead master driver and the only one who can decide if a vehicle deserves a Gazoo Racing badge or GR."
Read More: 2022 Toyota GR 86 Lands In America With More Power And Sleeker Styling
To get that seal of approval, the GR 86 had to get a 50% stiffer chassis and better aerodynamics, which may be helped by that handsome duckbill spoiler. As we know, the new 2.4-liter boxer-4 makes 228 hp at 7,000 RPM and 184 lb-ft of torque at 3,700 RPM.
It reaches peak torque 2,700 RPM sooner than the old engine and also makes 23 more hp and 28 lb-ft more torque than the previous generation. The engine's reviled torque valley has also apparently been tuned out. All of which may explain why Morizo was so fond of the car.
The video goes on to cover some of the new exterior details, the interior details, the new tech, and safety for the vehicle. It also features the perfect driving shots to get you excited about getting one of your own when it goes on sale later this year.