Toyota Cutting Global Production By 100,000 Units In June Over Shanghai Parts Shortages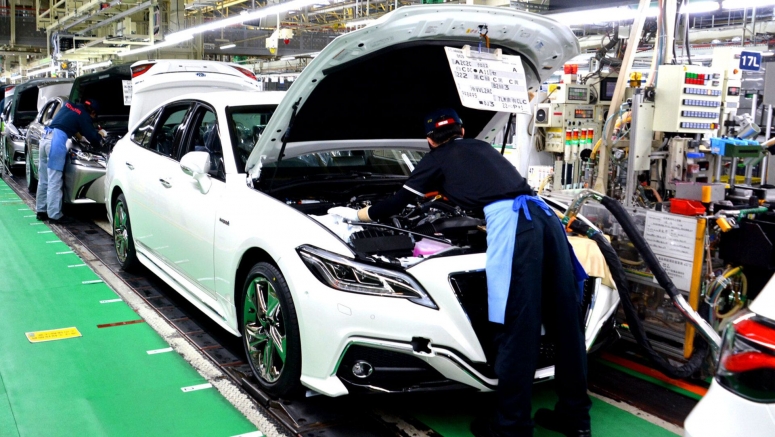 Toyota today announced that supply shortages will force it to suspend operations at several of its plants and cut production estimates by about 100,000 units in May and June.
The automaker blamed the continued spread of the COVID-19 pandemic and, specifically, lockdowns in Shanghai, China, for the decision. With difficulties facing global supply lines globally, Toyota is incapable of producing as many vehicles as it planned to at the beginning of the year.
"We at Toyota would like to again apologize for the repeated adjustments to our production plans," the company wrote in a statement, "and for causing considerable inconvenience to our customers, suppliers, and other parties concerned."
Read Also: Thousands Of Ford Bronco Orders Have Yet To Be Delivered And Customers Are Getting Upset
In May and June, the automaker will have to suspend production on 16 lines in 10 plants in Japan. The automaker operates 28 lines in 14 plants in the country. That will affect the production of numerous vehicles, including the GR Yaris, the Corolla, the Land Cruiser, the RAV4, and others.
The company plans to cut its global production by around 100,000 units to roughly 850,000 vehicles globally in June. It is expecting to produce the same number of vehicles per month through August, it said.
Toyota did not change its estimate of producing 9.7 million vehicles worldwide by March 2023, but did say that it would be hard to predict its production capacity going forward.
"The shortage of semiconductors, spread of COVID-19, and other factors are making it difficult to look ahead, but we will continue to make every effort possible to deliver as many vehicles to our customers at the earliest date," said the automaker.