Toyota Gr Hilux May Get A Turbodiesel V6 With At Least 268 Hp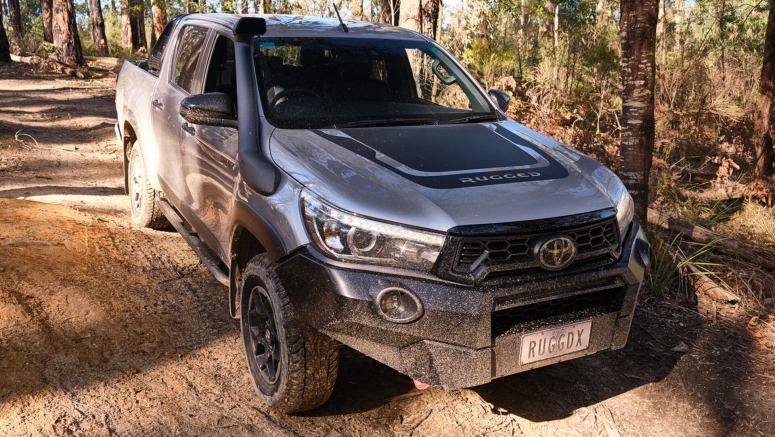 Reports of a performance-focused Toyota GR HiLux continue to heat up in Australia with claims the Ford Ranger Raptor rival could receive a powerful new turbodiesel engine.

Shortly after it was revealed that the new LandCruiser 300 Series coming in 2021 will launch with a turbodiesel V6 engine, Cars Guide is speculating that this same engine could find its way into a range-topping HiLux variant.
Read More: Toyota Secures Trademark For 'GR HiLux', Ford Ranger Raptor Rival Possible
Specifics about the engine remain limited but it is expected to match or exceed the 268 hp and 479 lb-ft (650 Nm) of torque provided by the diesel V8 of the outgoing LandCruiser 200. If a GR HiLux model were to receive this engine, the pickup would have significantly more grunt than the 174 hp and 331 lb-ft (450 Nm) offered up by the HiLux's current 2.8-liter diesel. In addition, the new turbodiesel V6 in question would give the GR HiLux an advantage over the Ford Ranger Raptor with its 210 hp and 368 lb-ft (500 Nm).
It's important to point out that this remains pure speculation at the moment. However, it could happen as developing a new turbodiesel V6 for the LandCruiser and not offering it in other vehicles wouldn't make the most economical sense.
This news comes roughly six weeks after the Japanese automaker filed to trademark the name 'GR HiLux' in Australia.
Speaking about the possibility of such a pickup in February, Toyota Australia said, "We're always taking a keen interest in the high-performance ute market, but at this stage we have nothing announce. But like we've said in the past, we are not ruling truly out any model from GR modification. We race the HiLux in Dakar, so it's definitely not out of the question that we could see a vehicle like that some time in the future."