Toyota Has An Answer To The Gr Yaris For North America, But It's Not What You Think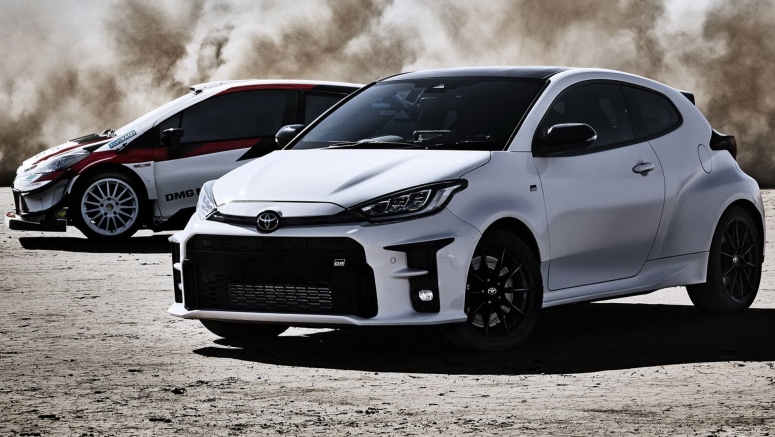 The thrilling Toyota GR Yaris won't be sold in North America but according to Car and Driver, the Japanese marque is cooking up something special for those missing out on the hot hatch.

While recently speaking with the publication, Toyota's executive vice president of sales, Bob Carter, said Toyota has "an answer" for the GR Yaris for shoppers in North America.
Related: Hot Toyota GR Corolla Could Arrive In 2023 With GR Yaris' Turbo Engine
Carter failed to provide any details about what this "answer" could involve but that hasn't stopped the magazine from speculating what he means. According to the publication, it is likely that Toyota will launch a performance-focused model using the same 1.6-liter three-cylinder turbo engine as the GR Yaris. One likely candidate for such an engine would be the Toyota Corolla hatchback.
In GR Yaris guise, this engine is the most powerful three-cylinder on earth, churning out 268 hp and 273 lb-ft (370 Nm) of torque and mated as standard with a six-speed manual transmission powering all four wheels. The GR Yaris also happens to be available with Torsen limited-slip differentials at both the front and the rear and an electronically controlled differential in the center.
Just a few days ago, a report out of the UK indicated that a GR Corolla model could indeed be around the corner using this same engine but detuned to around 250 hp. If Toyota is developing such a vehicle, it would likely be sold in a host of markets in addition to North America.
As if the promise of a Toyota GR Corolla for the U.S., Canada, and maybe Mexico wasn't enough to whet your appetite, then perhaps recent news of a potential Toyota GR CH-R will do the trick. Now, if you ask us to step into the shoes of Toyota's bean counters, in the Land of the Free these days, a hot SUV would have a lot more chances of succeeding in the market than a Corolla-based hatch.