Toyota Secures Trademark For 'gr Hilux', Ford Ranger Raptor Rival Possible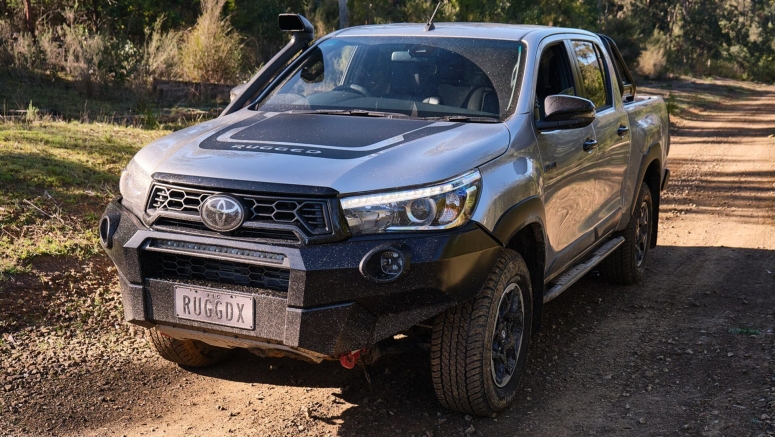 Toyota has secured a trademark for the name 'GR HiLux' in Australia with the nation's intellectual property office, Cars Guide reports.

The Japanese automaker first filed to trademark the 'GR HiLux' name locally back in July 2019 but it has only now been approved. Toyota first fettled with a GR-badged HiLux model back in late 2018 with the introduction of the HiLux GR Sport exclusive to the Brazilian market.
It is understood that this new model, likely to be sold in Australia and other countries, will be a full-blown model that could rival the Ford Ranger Raptor.
In a statement issued to the media, however, Toyota Australia downplayed the possibility of a GR HiLux.
Read Also: Driven – 2019 Toyota HiLux Rugged X Likes To Get Down And Dirty
"It is standard practice for our parent company to reserve vehicle names that could potentially be used in future, as a means of protecting that name for future use. This is done in all key markets as a matter of course," Toyota said. "There are definitely no plans to introduce a GR Hilux at this stage, but as always, it is something that we would definitely not rule out for the future, especially with the high level of interest locally for high-performance utes."
The Toyota HiLux GR Sport available in select markets is powered by a 4.0-liter V6 with 235 hp and 276 lb-ft (375 Nm) of torque. If the carmaker does decide to make a true GR HiLux, it could tune this engine to over 250 hp with little fuss.
Toyota may claim there are no immediate plans for such a model but we remain hopeful.