Toyota Shifts Tacoma Production From Texas To Mexico, Hints At All - New Sequoia In 2022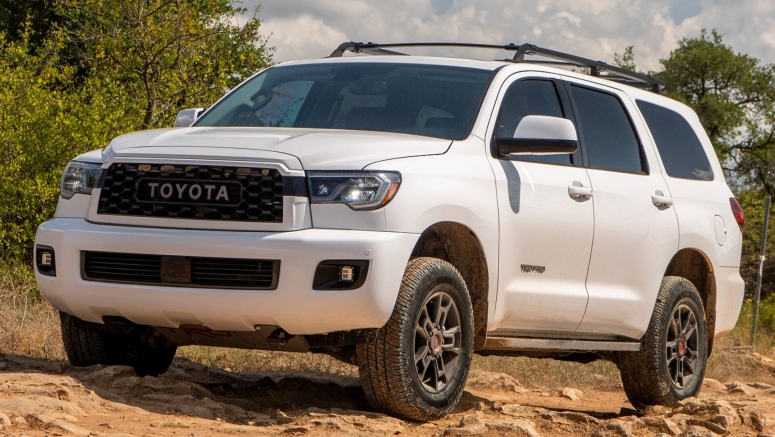 Toyota has been tight-lipped about the next-generation Sequoia, but that silence has been broken today as the company announced plans to "align North American production based on platforms and common architectures."

A majority of the announcement focuses on a $700 (£538 / €631) million investment into the company's plant in Princeton, Indiana but it also reveals new details about the upcoming Sequoia.
The Princeton plant will cease production of the current Sequoia by 2022 as the facility will focus on mid-size crossovers and minivans such as the Highlander, Highlander Hybrid and Sienna. However, the Sequoia isn't going away as production will be moved to the company's plant in San Antonio, Texas.
Also Read: Toyota Gears Up For Next-Generation Tundra Production With $391 Million Investment Into Truck Plant
While Toyota didn't directly come out and say it, the redesigned Sequoia will go into production in 2022. It will be built alongside the next-generation Tundra as the Texas plant will now focus on full-size body-on-frame trucks and SUVs.
As part of that new focus, the San Antonio, Texas plant will cease production of the Tacoma by late 2021. Since the plant's capacity will remain at 208,000 units annually, Toyota appears to be banking on stronger sales of the Tundra and Sequoia. The company pointed out that no U.S. jobs will be lost at the plant as the Sequoia will make up for the Tacoma production.
As for the Tacoma, production will continue at Toyota Motor Manufacturing de Baja California and Toyota Motor Manufacturing de Guanajuato in Mexico which began building the pickup truck late last year.
Toyota didn't say much else about the models, but the company confirmed the next-generation Tundra and Sequoia will remain body-on-frame. That isn't surprising, but we can expect the vehicles to be even more closely aligned now that they'll be built at the same plant.
Little is known about them, but previous reports have suggested the Tundra could be introduced later this year. Rumors have indicated the truck could gain a hybrid variant that features a turbocharged 3.5-liter V6 engine as well as an electric motor and a lithium-ion battery pack. This could give the model an output of approximately 450 hp (336 kW / 456 PS) and 500 lb-ft (677 Nm) of torque as well as a fuel economy rating in excess of 30 mpg.