Toyota Yaris - Based Small Suv Confirmed, Will Slot Under The C - Hr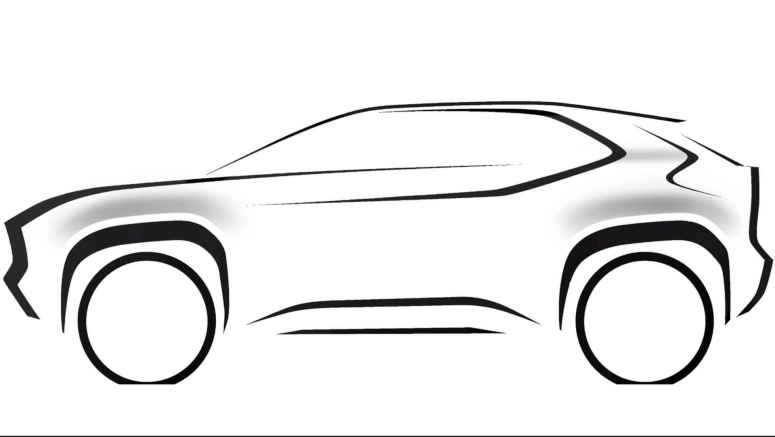 Toyota has officially announced plans to build another small SUV, which will be based on the same platform as the fourth generation Yaris.

The announcement was made at an event in Amsterdam, where the silhouette of the vehicle was also previewed with an official sketch that depicts a rather stylish tiny high-rider that doesn't look anything like the B-segment hatchback.
Related: 2020 Toyota GR Yaris Is A 257HP AWD Rally-Bred Hot Hatch For The Road
In fact, this is exactly what Toyota wanted to achieve, as according to the Europe Executive Vice President, Matthew Harrison, "this is not just a Yaris with body cladding and raised suspension, but an entirely new and distinctive B-SUV model with a compact, dynamic design and a personality of its own."
Mr. Harrison added that "you won't have to wait long to see a final design", and that the "model will add to the success of Yaris in Europe", where "these vehicles will account for around 30 percent of the Toyota sales volume in the region by 2025."
As mentioned above, the yet-to-be-named Yaris-based SUV will be underpinned by the Toyota New Global Architecture (TNGA) GA-B platform, shared with the small hatchback. The slightly larger C-HR is based on the GA-C architecture and has a 2,640 mm (103.9 in) long wheelbase, 4 mm (0.2 in) longer than the one of the second-gen Nissan Juke. Thus, the new product will slot under the C-HR and will probably be marketed as a more affordable alternative to the Juke and other B-segment crossovers, like the Renault Captur, Peugeot 2008, Opel/Vauxhall Mokka X and so on.
The unveiling is expected to take place in the second half of the year and production will start at the Onnaing plant, near Valenciennes, France, on the same line where the Yaris is put together.