Toyota's 'ambivalent Rd' Prius Phv Concept Is High On Modellista And Trd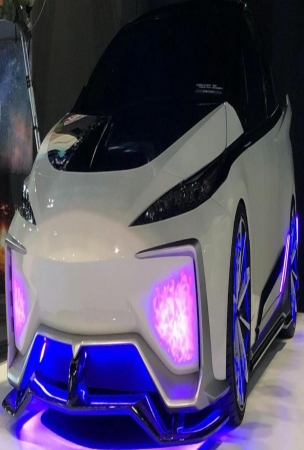 There's plenty of weird stuff on display at the Tokyo Auto Salon this year but nothing tops this Prius PHV-based custom concept called 'Ambivalent RD.'
Marking the first time Toyota's in-house tuners worked together on a project, this weird concept combines the design capabilities of Modellista with the technical know-how of TRD. The goal was to make the Prius PHV "an even more attractive and advanced car with excellent drivability."
According to Modellista, 'Ambivalent' means having two values and two emotions at the same time. We're probably lost in translation with this one so we'll focus on deciphering the images instead.
Related: 2020 Toyota Yaris Receives Dynamic TRD, Posh Modellista Makeovers For Tokyo
While we don't know for sure, the concept seems based on the current Prius PHV – or Prius Prime as it's known in the United States. Mind you, the wild body kit is as anti-Prius as possible. It's got tail fins, for heaven's sake!
As if those weren't enough, the Ambivalent RD Prius PHV Concept also features a "spine" made of a translucent material illuminated in red. At the front, two surfaces located on the sides of the overly aggressive bumper emit light as if breathing, with another device that glows purple being fitted inside each wheel.
Mind you, the gap between the fender add-on parts also glows purple. Other striking details include the lifted bonnet with gloss black surface and a massive rear diffuser.
We're sure you'll find plenty more elements that we overlooked because there's so much going on with this custom concept. Modellista's designers must have smoked something really strong before starting work on the Ambivalent RD Prius PHV Concept.
Photo
Gallery