Watch The 2020 Nissan Gt - R Nismo Break The Lap Record At Japan's Tsukuba Circuit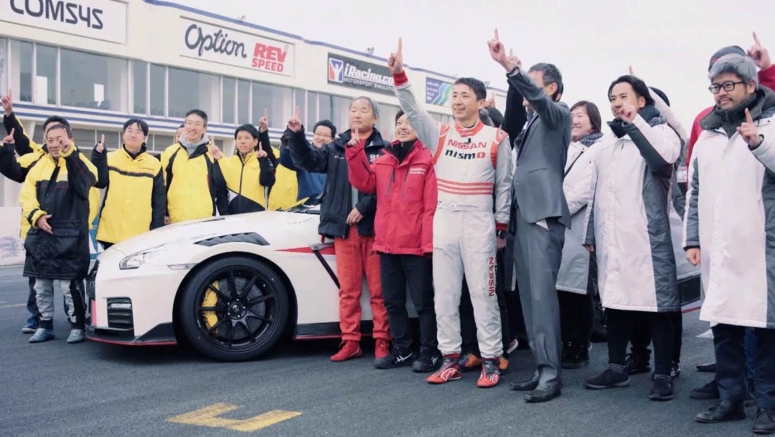 It may be one of the oldest sports cars in production, with the original one being around since 2007, but the Nissan GT-R has been constantly updated over the years, so it's still very competitive.

In fact, it's so quick that the 2020 GT-R Nismo recently broke the lap record for production models at the Tsukuba track, located in Shimotsuma, Japan. The run took place on December 9, with Tsugio Matsuda behind the wheel, and saw the Godzilla run across the finish line in 59.3 seconds.
Review: Does The 2020 Nissan GT-R Nismo Justify Its $212k Price Tag?
According to the data shared by FastestLaps, the GT-R Nismo was almost one second faster than the Porsche 911 GT3 and Radical SR4. The chart is completed by the GT-R Nismo with an unknown driver, who posted an identical time to the SR4 with 1:00.29, a Porsche 911 GT3 RS (991) with 1:00.70 and a Nismo R34 Z-Tune with 1:01.15. The Lamborghini Gallardo Superleggera, Audi R8 V10 Plus (Mk2) and Ferrari 458 Italia did it in 1:01.60, 1:02.21 and 1:02.24, respectively.
Unveiled almost a year ago, the 2020 GT-R Nismo brings several technical revisions meant to make it more competitive in the hands of a skilled driver. The 3.8-liter V6 gets its turbos from the GT3 racer and kicks out 600 PS (591 HP / 441 kW) and 652 Nm (481 lb-ft) of torque. Channeling output to the four-wheel drive system is a re-tuned 6-speed dual-clutch automatic transmission. Nissan hasn't released its 0-60 mph (or 100km/h) acceleration figures for reasons known only by them, but it's expected to achieve it in around 2.5 seconds.