Watch The Nissan Z Proto Play With Its Ancestors In New Digital Commercial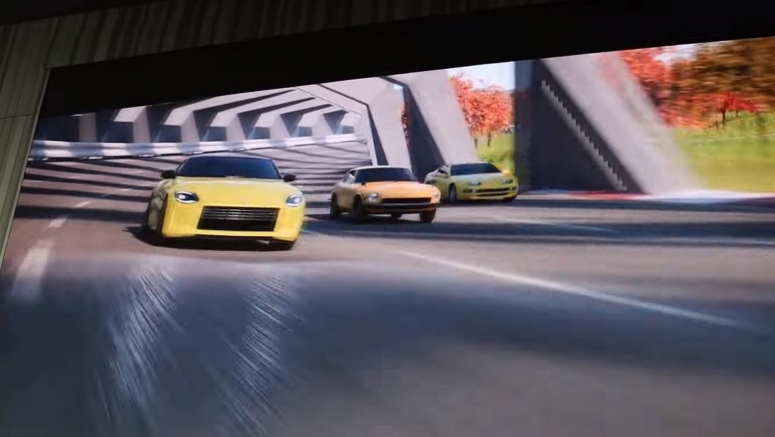 When the Nissan Z Proto was unveiled, it received wide acclaim and excitement. The concept taken inspiration from its forebears. Nissan has now made that metaphorical connection literal.
Its latest ad, filmed discreetly and posted to YouTube, shows the Proto Z driving alongside past Z cars. The video titled "[Nissan] Fairlady Z prototype image video" was shared by Car Watch Channel.
The ad shows the cars driving alongside each other at what kind of looks like a Gran Turismo track. Regardless, the ad appears to be computer generated.
In it, a disembodied voice says "It is a new day. Still the same sunrise but something is different. So much time has passed with so many changes, but still ready, ready, ready. Chasing the dream that started it all," followed by "Now it is time to look back into the memories, seeking the original spirit to bring it back the same but new."
Also Read: 2021 Nissan Armada Goes On Sale Across The U.S. Starting From $49,895
The Z Proto then drifts through a corner and through the track.
Patent drawings filed with Australia's patent office on January 14 may hint at the coming production Z car. Although nearly identical to the concept, the car in the drawings has a revised grille and headlights that may signal that this is it.
Frankly, we kind of hope so because it all looks pretty good.