Watch This Guy Drift A Nissan Skyline R34 Gt - R V - Spec And Ford F - 150 Raptor In The Snow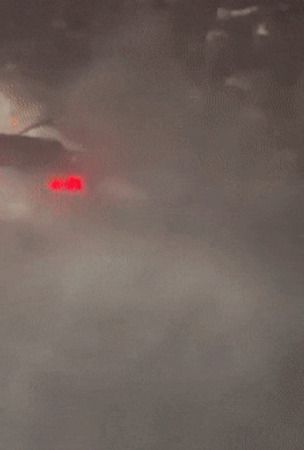 The Ford F-150 Raptor is right at home on the snow but a Nissan Skyline R34 GT-R V-Spec may seem out of sorts in such conditions. As it turns out, though, both perform very well in snowy conditions.
We recently stumbled across these videos while browsing the Instagram profile of Schaefchen, an individual who lives in Europe and owns an impressive array of cars, including a Nissan R35 GT-R, the aforementioned Nissan Skyline R34 GT-R V-Spec, a Mitsubishi Lancer Evolution V RS, a BMW E46 M3, a Ferrari 458 Italia, a Porsche 991.2 911 GT3 RS, and a twin-turbo Toyota Supra.
Watch Also: The Feds Are Cracking Down On R34 GT-Rs And Other Illegally Imported JDM Cars
A browse through his page shows that he is happy to drive all of his cars in the snow, including his F-150 Raptor and Skyline GT-R V-Spec and has shared videos of him drifting the duo through corners without a worry in the world.
A post shared by SCHAEFCHEN (@schaefchen)
The clips featuring the Skyline are perhaps the most impressive given how valuable R34 models like this have become in recent years. Schaefchen's example stands out thanks to the four large rally lights affixed to the front end, ensuring that he can see despite generating clouds of snow while powerslding the iconic Japanese sports car.
The video of the F-150 Raptor is equally as impressive and shows the truck sliding beautifully around a left-hand bend in the road. With 450 hp on tap, it's little surprise that its rear end can be kicked out so easily.
A post shared by SCHAEFCHEN (@schaefchen)