What Do You Think Of The 2020 Corvette C8 In Zeus Bronze?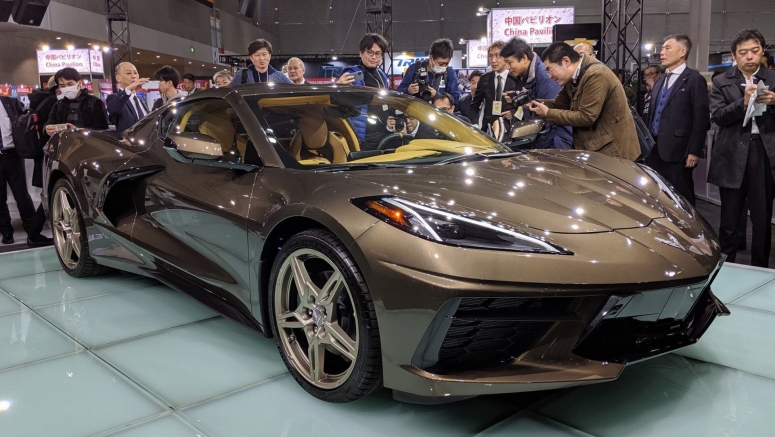 When McLaren first unveiled the GT online, they mostly used press images of a Burnished Copper variant, which we assume was chosen for its elegance. But what about a Corvette C8? Could it look stylish in the right color?

We reckon this show car present at the Tokyo Auto Salon does really well in answering that question. The exterior is drenched in Zeus Bronze Metallic, which is similar to McLaren's Burnished Copper, while the color option for the cabin is called 'Natural Dipped'.
It wouldn't be a stretch to call this the least sporty-looking C8 Vette we've ever seen, but that's not necessarily a bad thing, if elegance is what you're after.
Also read: The 2020 Corvette C8 Has A Neat Front License Plate Holder
It's the interior however that really stands out. It's almost entirely beige, as opposed to mainly Jet Black or boasting Adrenaline Red on the seats. As you can see, the seats, dashboard, headliner and even the floor mats feature this Natural Dipped colorway, which is different from the Natural version as the latter still keeps black leather on the upper dash, upper door panels and armrest.
The only other Corvette C8 interiors that feature a singular color this predominantly are Morello Red, and of course the full Jet Black treatment.
As for what this car is doing in Tokyo in a LHD configuration, well we can only assume that a RHD one wasn't available yet. The good news is that Chevy has also engineered the C8 with a right-hand drive layout for markets such as the UK, Australia, Japan and so on.
Today, GM opened the order book for Japanese customers with the new C8 to be available in 2LT and 3LT trims priced from 11,800,000 yen (about $108,000) and 14,000,000 yen ($128,000) respectively. First deliveries will arrive in Japan this July.
Photo
Gallery