Wild Custom Hummers Make A Splash At American Car Show In Japan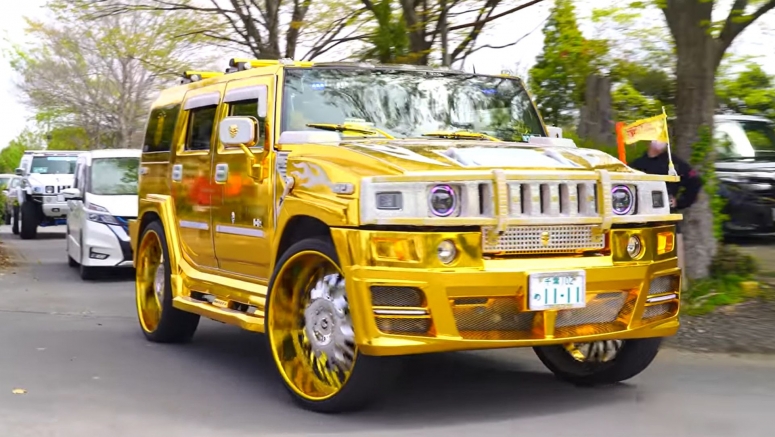 American culture is big in Japan, but when it comes to cars, the Japanese have their own subset of traditions. When both of those paths cross, you get an American car show with Hummers tricked out like Bosuzoku racers.
In a video posted to YouTube by mocoチャンネル, we can see a bevy of Hummers arrive at an American custom car show, each featuring custom touches that would likely be considered tacky if they were on US soil.
Almost every Hummer features wheels that would embarrass a donk, wide body kits, and some sort of exterior light show. Most of the vehicles have music blaring from the inside, but that doesn't stop us from hearing the thunderous V8 engines breathing through custom exhaust systems.
Although there isn't much information about the event itself, it was likely organized by the "H2 All Japan" Hummer club, as many of the participants' vehicles featured its stickers on the rear window.
Read More: A Hummer H2 On Tiny 13-Inch Wheels Is The Funniest And Weirdest Thing You'll See Today
There are plenty of Hummers to choose from, but our favorite has to be the gold-wrapped H2 with what appears to be an iced-out grille complete with purple LED headlights.
In addition to the parade of massive Arnie-wagons, there was also a small gathering of lowriders with wild metal flake paint jobs, Astro wheels complete with whitewall tires, and shag carpet interiors. There was even a pink Cadillac, and a Ford Crown Victoria Border Patrol car complete with decals (don't try this at home, folks).
Of course, it wouldn't be a car show without some Corvettes and Mustangs, but this time they seemed to behave themselves (because Japan) and the show went off without a hitch.