Suicides By Young Japanese Women Rise In August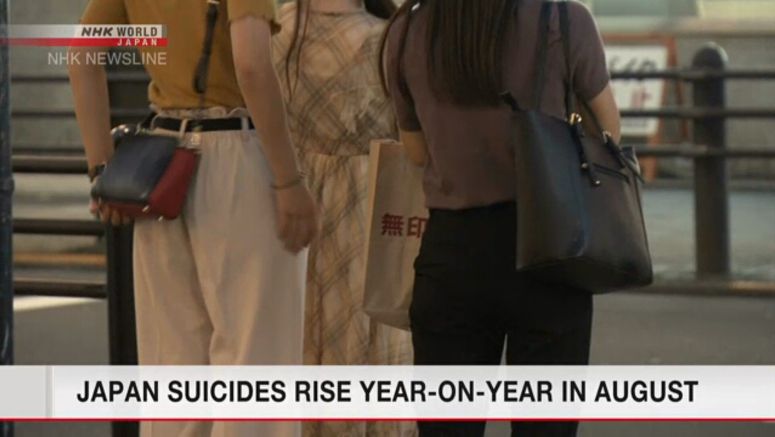 Data compiled by Japanese police show the number of suicides among young women has been increasing sharply.
The National Police Agency says 1,854 people committed suicide across the country in August. This was a rise by 251, or 16 percent, from the same month last year.
The number of female suicides soared 40 percent, compared with a 6 percent rise in men.
The figure was especially high among women in their 30s or younger, with 193 taking their lives. This was an increase of 74 percent.
A 25-year-old welfare worker who attempted suicide in the past wrote in a social media post in July that she wants to die.
The woman says the coronavirus pandemic has disrupted her lifestyle and those of people around her, leaving them feeling depressed.
She says she wants people to stay connected to their friends and family members and try to look out for signs that may indicate that they are considering suicide.
Takahashi Satomi, a visiting fellow at Chuo University's Institute of Cultural Sciences, is an expert on the issue who says the overall rise in the number of suicides may be partly due to job losses and other effects of the pandemic.
Takahashi says young women may have relatively few opportunities to seek advice from someone outside of their families because they tend to stay at home to raise children and do household chores, which cause stress. She also notes that women tend to be more sensitive about diseases and other issues.
Takahashi says the government needs to identify the cause of the increase in female suicides as soon as possible and improve consultation and other systems.