Former Pm Abe Visits Yasukuni Shrine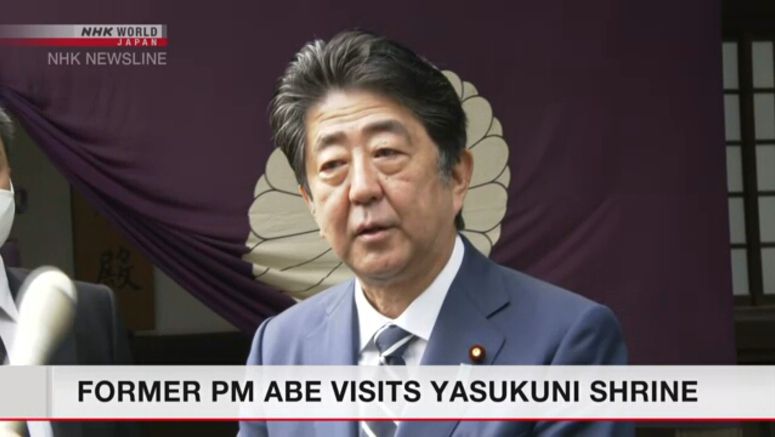 Former Japanese Prime Minister Abe Shinzo has visited Yasukuni Shrine in Tokyo.
Abe made the visit on Monday morning after the shrine held its autumn festival on Saturday and Sunday.
Yasukuni Shrine honors Japan's war dead. Those remembered include military and political leaders convicted of war crimes by an international military tribunal after World War Two.
Abe told reporters that he went to pay his respects to the spirits of the war dead.
Abe last visited the shrine on September 19, three days after he stepped down as prime minister. He tweeted that he had made the visit.
The September visit was his first since December 26, 2013, the first anniversary of the launch of his second administration.
Abe did not go to Yasukuni Shrine again while in office, but offered ritual potted plants twice a year for its spring and autumn festivals.
He also sent cash offerings using private funds under the title of the Liberal Democratic Party president every August 15, the day Japan marks the end of World War Two.
Two Upper House LDP members also visited the shrine on Monday, representing a nonpartisan group of Diet lawmakers who regularly visit the shrine together.
They are the group's leader, former Upper House Vice President Otsuji Hidehisa, and the group's secretary-general, Mizuochi Toshiei.
The group refrained from making visits during this year's spring and autumn festivals and on August 15, because of the coronavirus outbreak.