The Stig Should Be The Ideal Driver To Take The 2020 Toyota Supra For A Drift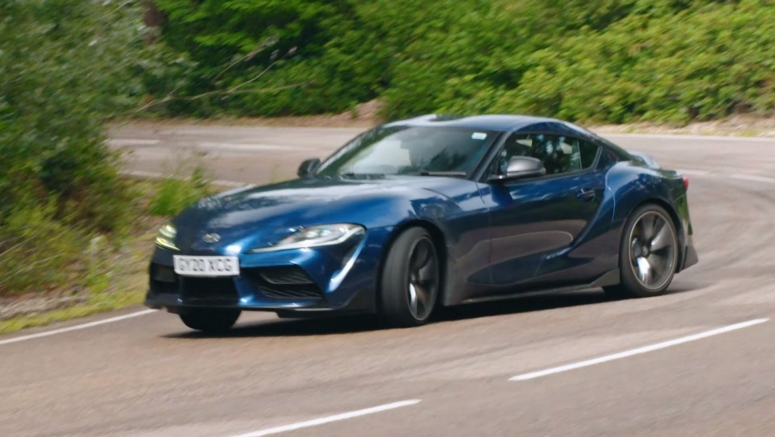 Some say he doesn't know what stop signs are, and that he's never met a speed display he didn't get the high score on. All we know is he looks like he's putting some effort into drifting the 2020 Toyota Supra.
It's not that the drift looks bad; in fact, from the outside is looks pretty good. But the cockpit shots in this video from Top Gear, the latest in their STIG DRIFTS series, show that the Stig looks quite busy.
That's because there's a lot more chopping at the wheel than you might expect. Maybe that has to do with the ample, but not excessive, 335 hp being generated by the 3.0-liter turbocharged straight-six, or perhaps a set of pretty sticky tires that would make the rear end harder to unsettle.
See Also: Watch The Stig Go Drifting In A BMW M3 GTS
As you may know, the Supra is largely related to the BMW Z4, even though the two automakers insist that development of each was done separately. In any case, the rear-wheel drive, 3,400 lb sports car can get to 62 mph in just 4.3 seconds and on to a top speed of 155 mph. Plus, as we reported last year, Auto Sport put in a 7:52.17 lap with the Supra at the Nurburgring, which makes it faster than the M2 Competition and the Z4.
On another note, last week The Stig drifted something completely different (and much more valuable), an Aston Martin DB5, and, as you can see in the following video, he seemed to be smoother in the 50-year-old grand tourer.