Japan Confirms 8th Case Of New Strain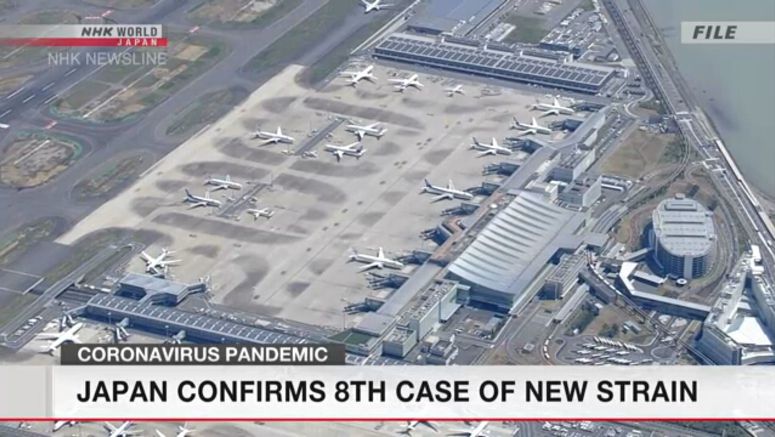 Japan's health ministry says it has confirmed the country's eighth case of infection with a new strain of the coronavirus.
The ministry says a Tokyo resident in her 50s tested positive for the variant on Sunday.
Officials say the woman returned to Japan from Britain on December 13 and tested negative for the virus at airport quarantine. However, she later became feverish and was admitted to a medical facility in Tokyo last Tuesday.
The ministry says that since arriving in Japan, the woman had self-quarantined at an accommodation facility without using public transportation and had not had close contact with anyone.
The ministry on Friday said that five travelers from Britain had tested positive for the strain during airport quarantine. The variant is believed to be more contagious than the original.
Officials said on Saturday that a Tokyo resident who recently returned from Britain and a member of his family were also confirmed infected with the strain.