African Female Leaders Discuss Food Supply At Intl. Conference In Tokyo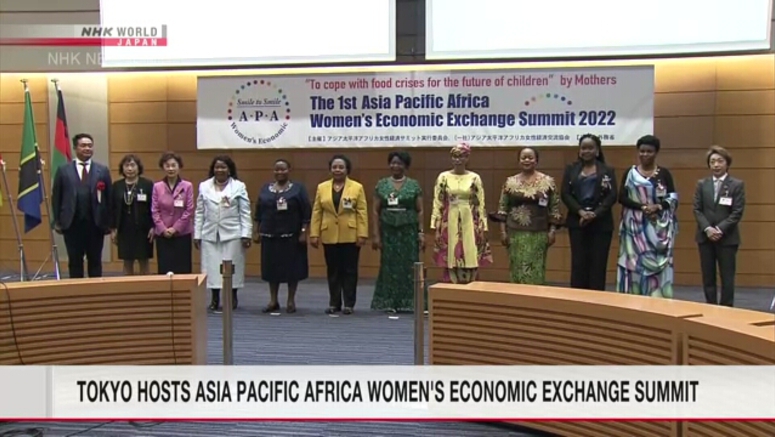 Female leaders from African countries attending an international conference in Tokyo have stressed the need to take measures to ensure a stable food supply.
The first Asia Pacific Africa Women's Economic Exchange Summit opened on Monday. The conference was organized by a Japanese organization supporting African nations. Participants include female leaders from seven African countries, such as Uganda and Malawi and Japanese lawmakers.
Fatoumatta Bah-Barrow, the wife of the Gambian president, expressed concern about the current food situation.
She said, "This year, there has been a rapid increase in food prices" and that the "supply chain had been seriously impacted by border closures and movement restrictions during the pandemic." She added that the Russia-Ukraine crisis has worsened the situation.
Angeline Ndayishimiye Ndayubaha, the wife of the Burundi president, expressed hope of increasing food production to achieve a goal of providing nutritious school meals. She said her country is short of drinking water, and heavy rains have caused damage to farmlands.
The conference is scheduled to continue until Thursday. Participants plan to visit an elementary school in the city of Saitama on Wednesday to observe school meals.