Tokyo Court: Non - Recognition Of Same - Sex Marriage Constitutional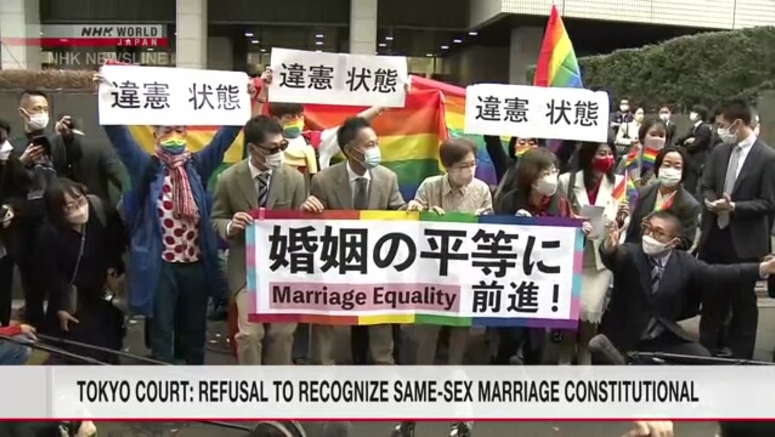 A Japanese court has ruled that not recognizing same-sex marriages is constitutional. It dismissed plaintiffs' claim for government compensation, saying current legal provisions cannot be ruled unconstitutional.
The Tokyo District Court handed down the ruling on Wednesday in a damages suit filed against the government by eight plaintiffs, including same-sex couples. The plaintiffs argued that provisions in the civil code and other legislation that don't recognize same-sex unions are unconstitutional.
The government has argued that same-sex marriages have not been considered under the Constitution.
The court said the current lack of a legal system allowing same-sex couples to create families almost violates the Constitution's Article 24 about marriage. The article stipulates that "laws shall be enacted from the standpoint of individual dignity and the essential equality of the sexes."
But it dismissed the plaintiffs' claim for damages, saying building a legal system is at the discretion of legislative powers.
Similar lawsuits have also been filed in Sapporo, Nagoya, Osaka and Fukuoka.
The Sapporo District Court in March last year was the first to rule that non-recognition of same-sex marriages is unconstitutional. But the Osaka District Court in June ruled it constitutional.