Foreign Travelers' Overnight Stays Up 7 - Fold From 2021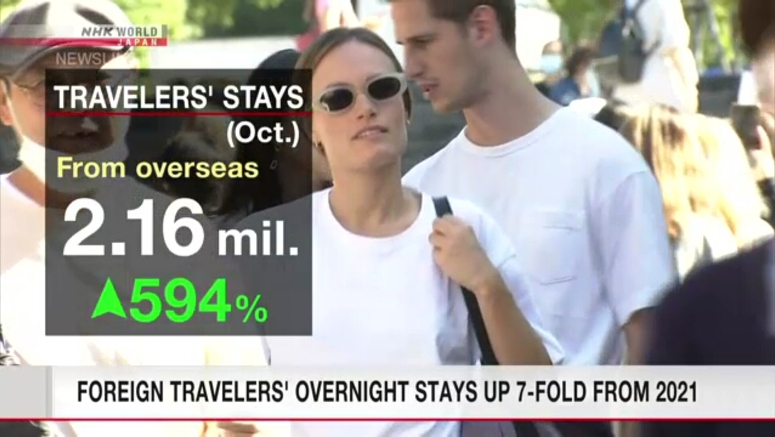 Japan's hotels and other accommodation facilities are seeing rapidly rising numbers of guests from abroad.
The number of overnight stays by such visitors was up 7-fold in October from the same month a year earlier.
The Japan Tourism Agency puts the number at 2.16 million.
A further round of easing of border controls pushed up the figure. Individual tourism was allowed during the month, as well as visa exemptions for short-term travelers from certain countries and regions.
Japanese guests stayed overnight a total of 42.1 million times, up 32.5 percent. That's even higher than before the pandemic, a rise of 5.8 percent from the same month in 2019.
A government campaign of discounts offered to domestic tourists helped drive the increase.
A total 44.26 million stays were logged by all travelers, up 38 percent from a year earlier.