49 Artists To Participate In Youtube Music Program During Golden Week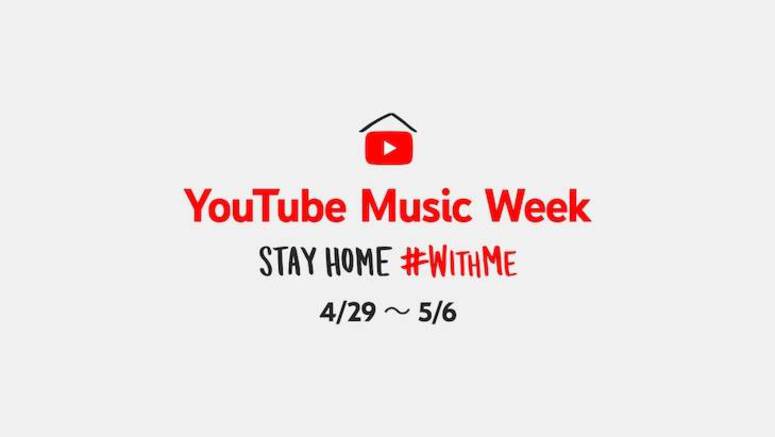 In an effort to encourage citizens to stay home during Golden Week, which is often considered a time of leisure and travel for Japan, YouTube will be hosting a music program called 'YouTube Music Week STAY HOME #WITHME' from April 29 to May 6.
This program was started by Google Japan in order for everyone to enjoy music at home during Golden Week. During the 8 days, 49 artists will participate by revealing live footage and other contents via their official YouTube channels. The time table and other information will be announced on YouTube Japan's official Twitter account (@YouTubeJapan).
From Wednesday, April 29 to Wednesday, May 6

Participating Artists:
AI / Abe Mao / Ayaka / Ieiri Leo / Inoue Sonoko / iri / w-inds. / UVERworld / Uchida Aya / EGO-WRAPPIN' / m-flo / Aimer / Ohguro Maki / Otsuka Ai / Ohara Sakurako / THE ORAL CIGARETTES / Omedetai Atama de Naniyori / COLOR CREATION / Kuraki Mai / Qururi / Gesu no Kiwami Otome. / Kobukuro / Koresawa / ZARD / Saucy Dog / Sayuri / SHE'S / Genie's High / Ziyoou Vachi / Superfly / Sky Peace / Sukima Switch / 2PM / Naoto Inti Raymi / Nanawo Akari / Nulbarich / Hata Motohiro / BAND-MAID / 04 Limited Sazabys / BRADIO / FLOW / BABYMETAL / Hentai Shinshi Club / Miura Daichi / MIYAVI / moumoon / Yoshida Yamada / Lead / Reol