17 Coronavirus Infections At Tokyo Police Station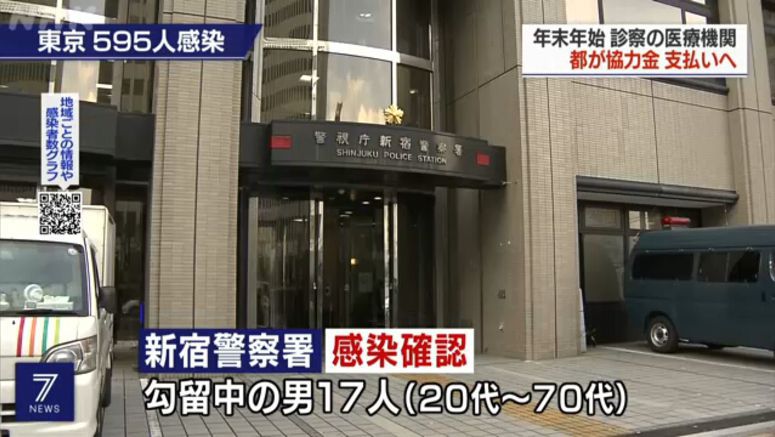 Seventeen people being held at a police station in Tokyo's Shinjuku Ward have been confirmed to be infected with the coronavirus.
The Tokyo Metropolitan Police Department says the infected are men in their 20s through 70s.
Police say the first three cases were confirmed between last Thursday and Tuesday among detainees in the same room. They underwent PCR tests after they complained of fevers.
On Wednesday, two others in a different room were also confirmed to be infected, leading to testing of all people in the facility.
The results on the next day showed that 12 more people were infected.
The police say all of the cases are mild.
They say the detainees will be transferred to other detention facilities, and that the one in Shinjuku will be closed and disinfected.
They also say six police who had close contact with the infected have been told to self-isolate at home.
Police say the total number of confirmed cases at detention facilities in Tokyo now stands at 32.