18 Dead In Floods In Kumamoto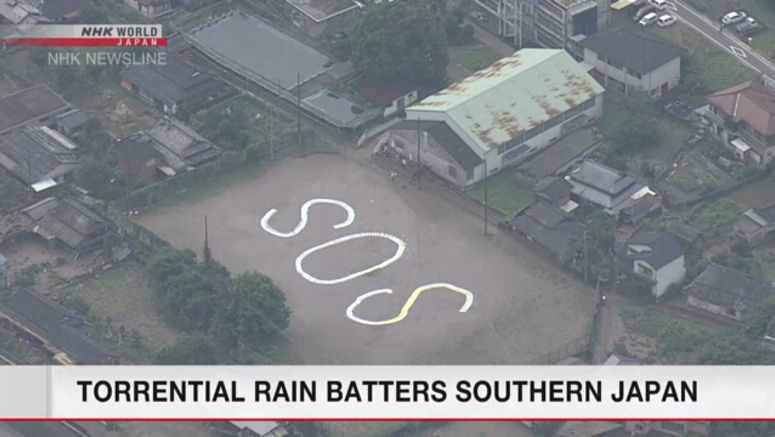 The death toll from floods and landslides caused by heavy rain in Kumamoto Prefecture, southwestern Japan, has reached 18. Authorities say another 16 people have no vital signs and 14 are missing.
The record rain on Saturday inundated many residential areas.
Two rivers have overflowed their banks at 11 locations.
The city of Hitoyoshi confirmed the deaths of nine people, and seven others have been confirmed dead in Ashikita Town on Sunday, bringing the total fatalities in the prefecture to 18.
About 50 people were stranded at a nursing home in a flooded area of the village of Kuma. Fourteen of them were found without vital signs. Two others are also without vital signs in the village.
Authorities say Self-Defense Force members worked overnight to transfer some elderly residents from the facility to a hospital.
Around 30 districts of the prefecture, including the village of Sagara, have been cut off by floods and landslides.