2 Passengers From Cruise Ship Die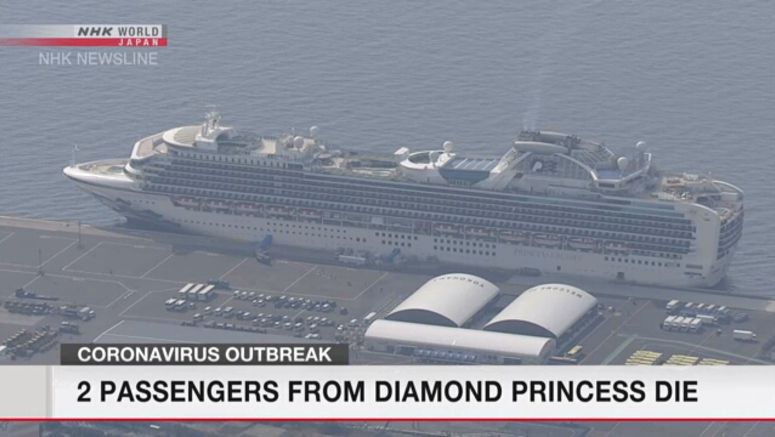 Two people have died who were aboard the quarantined Diamond Princess cruise ship docked at Yokohama Port, near Tokyo. They had been hospitalized after testing positive for the coronavirus.
One was an 87-year-old man who had bronchial asthma. The other was an 84-year-old woman. She didn't have any pre-existing conditions. Both are Japanese.
The death toll of people infected with the virus in Japan now stands at three. Last week a woman in her 80s died in Kanagawa Prefecture, which borders Tokyo.