23 Passengers Released Without Being Tested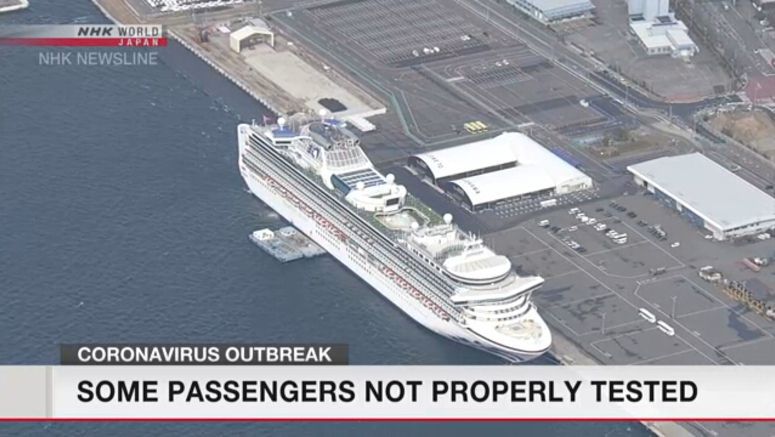 Japan's health ministry says it has to retest 23 passengers who were allowed to leave a new coronavirus-stricken cruise ship in Yokohama port, as the initial testing procedure was incomplete.
All the passengers and crew onboard the Diamond Princess were tested at the start of a 14-day quarantine period around February 5.
Six-hundred-and-thirty-four passengers and crew were confirmed to have contracted the virus.
969 passengers who tested negative and were not showing symptoms were allowed to leave the ship between Wednesday and Friday.
But ministry officials found on Saturday that 23 of those released were not tested again after the quarantine period, which was a condition for their release.
The ministry says they tested negative with samples taken before February 5, and were not showing symptoms.
All 23 people, including four foreigners, are residents of Japan, and went home using public transportation on Wednesday and Thursday.
The ministry says three of them have been retested, 17 are scheduled to be, and that it is arranging to test the remaining three.
Health Minister Katsunobu Kato has apologized. He acknowledged that his ministry was responsible for the oversight, and that it will work to prevent a recurrence.