25 Russians Stranded At Haneda Airport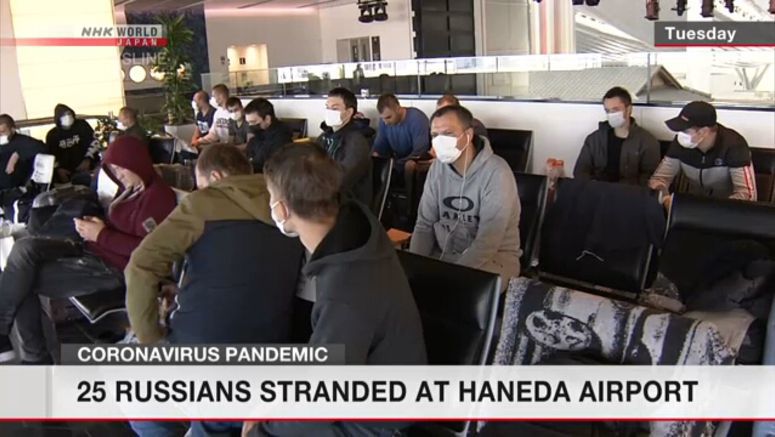 A total of 25 Russians has been stranded at Tokyo's Haneda Airport for the past week after all flights between Japan and Russia were cancelled.
Airline companies began suspending regular flights to and from Russia since last Wednesday.
Most of the travelers were in Japan on business and were scheduled to fly to the Russian Far Eastern city of Vladivostok on Wednesday or later.
They have been camping out in a terminal lobby. None of them are said to feel unwell.
One of the travelers, a man in the car import business, has been at the airport since last Thursday. He said he had no other choice because the hostel where he had been staying closed down, and hotels were too expensive. He said he wants to return home as soon as possible.
The Russian Embassy in Tokyo says it plans to provide accommodation and healthcare support after the travelers asked for help.