25 Years Since Deadly Tokyo Sarin Gas Attack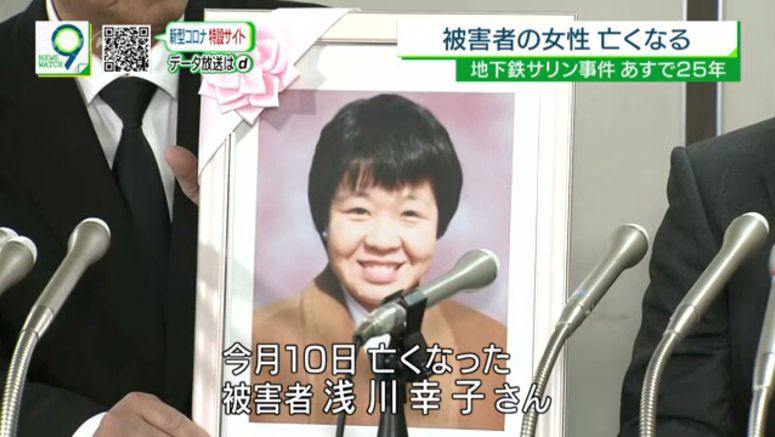 Friday marks 25 years since the deadly sarin gas attack on the Tokyo subway system by the Aum Shinrikyo cult. Many of the survivors and their families are still suffering.
Members of the cult released the toxic nerve agent inside morning rush-hour trains on three lines in central Tokyo on March 20, 1995. Fourteen people died and about 6,300 others were injured.
The victims include Sachiko Asakawa, who remained bed-ridden after the indiscriminate attack. The 56-year-old died on Tuesday of last week of hypoxic encephalopathy caused by sarin poisoning.
Her elder brother, Kazuo Asakawa, held a news conference on Thursday.
He said his sister's smiles lifted his spirits even after the attack, even though her doctor told him that she could die at any time. He said he wants to tell her thank-you.
All 13 death-row inmates convicted of crimes committed by the cult were executed in 2018. They included its former leader, Shoko Asahara, whose real name was Chizuo Matsumoto.
Authorities have been conducting on-site probes of three renamed successors to the cult. The Public Security Intelligence Agency says one of the groups, known as Aleph, has been trying to recruit young people and others.
Survivors of the attack and their relatives are calling for efforts to pass on the lessons learned from the attack to younger generations.