28 People Have Fever After Landing From Ship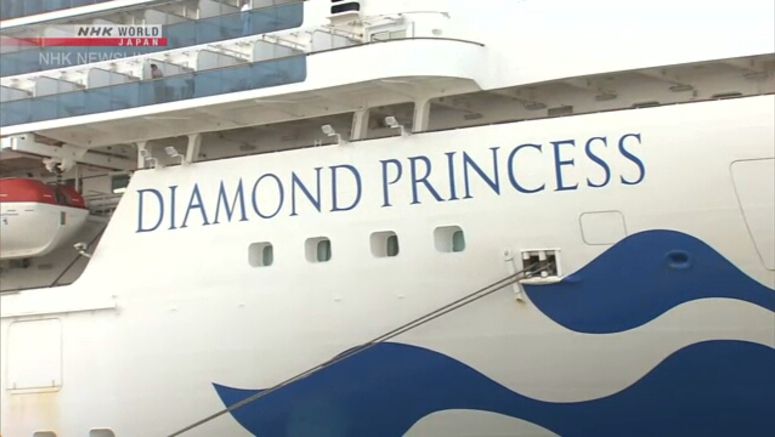 Japan's health minister says 28 passengers have developed fevers or other symptoms after disembarking from the quarantined Diamond Princess cruise ship.
Katsunobu Kato said at a Diet committee meeting on Tuesday that the passengers are among those who have responded to his ministry's follow-up surveys.
About 970 passengers who tested negative for the new coronavirus got off the ship over three days starting last Wednesday.
Among them, a woman in her 60s tested positive after returning to her home north of Tokyo.