282 Mudslides Confirmed In 27 Prefectures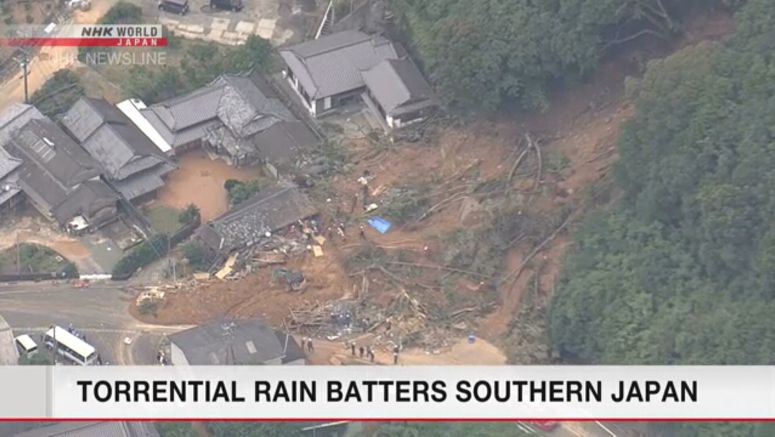 The land ministry says more than 280 mudslides caused by heavy rain have been reported in over half of the country's 47 prefectures.
A total of 282 mudslides had occurred in 27 prefectures by noon on Saturday, including 52 in Kumamoto Prefecture and 44 in Kagoshima Prefecture, both in the southern Kyushu region, and 23 in Nagano Prefecture in central Japan.
The ministry is calling on people to stay alert, as even a small amount of rain can cause earth that has accumulated on slopes where mudslides have occurred to collapse.