2nd Doctor In Wakayama Has New Coronavirus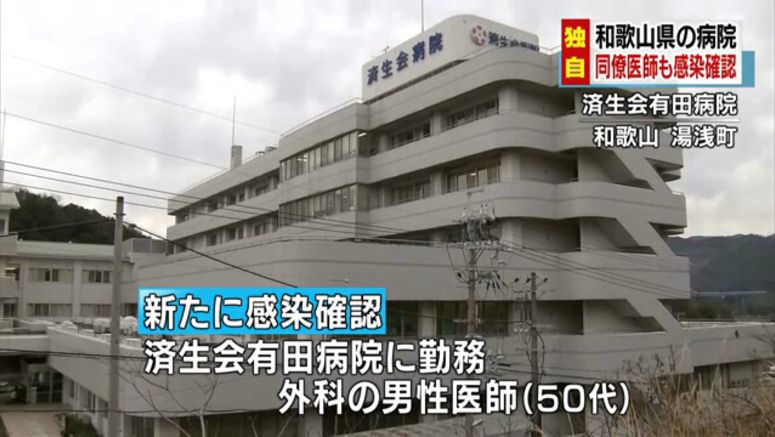 NHK has learned that a second doctor at a hospital in Wakayama Prefecture in western Japan has tested positive for the new coronavirus.
The surgeon, who is in his 50s, works at Saiseikai Arida Hospital, where another doctor in his 50s and a patient in his 70s have both tested positive. The development makes the surgeon the third case in the prefecture.
The prefectural government is testing other doctors at the hospital, and also plans to examine nurses, other staff, and any patients who have had contact with the infected patient.
The hospital stopped accepting outpatients on Friday in an effort to contain the spread of the virus.
In the city of Nagoya, central Japan, a Japanese man in his 60s was confirmed on Friday to have the virus. He is the third case in Aichi Prefecture.
The man travelled to Hawaii with his wife from January 28 to February 7. He developed cold-like symptoms and fever early this month and has been recuperating at his home since February 8.
The man reportedly did not travel to China in the two weeks preceding the onset of his symptoms. He also did not knowingly come into contact with anyone infected by the virus.
The Nagoya municipal government is monitoring the health of his wife and building a more detailed picture of the man's movements.