2nd Man Found In Search For Panamanian Freighter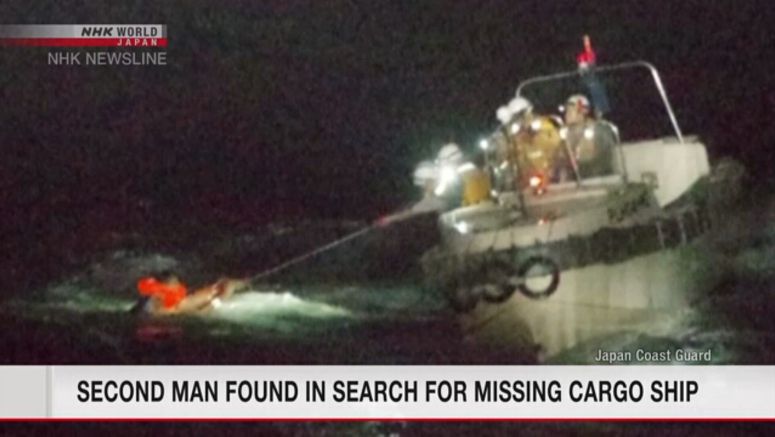 The Japan Coast Guard has rescued another man during a search for a missing Panamanian-registered cargo ship off an island in southwestern Japan.
Coast Guard patrollers say the man was found unconscious on Friday morning about 120 kilometers off Amami Oshima in Kagoshima Prefecture.
They say the man was drifting face down with a life vest tied to his body. He was taken to a hospital on the island.
The patrollers say they also found more than 10 head of cattle and a life vest close to where the man was drifting.
The cargo ship was reportedly transporting livestock from New Zealand to China when it issued a distress signal on Wednesday as a typhoon was approaching.
The Coast Guard earlier rescued a crewmember from the Philippines who reportedly said the ship was hit by waves and capsized.
Four patrol ships are searching for 41 other people believed to have been on board -- most of them from the Philippines.
But the patrollers say they don't know whether the search can continue on Saturday and beyond, as another powerful typhoon is approaching.