3 Prefs. Near Tokyo To Seek Emergency Declaration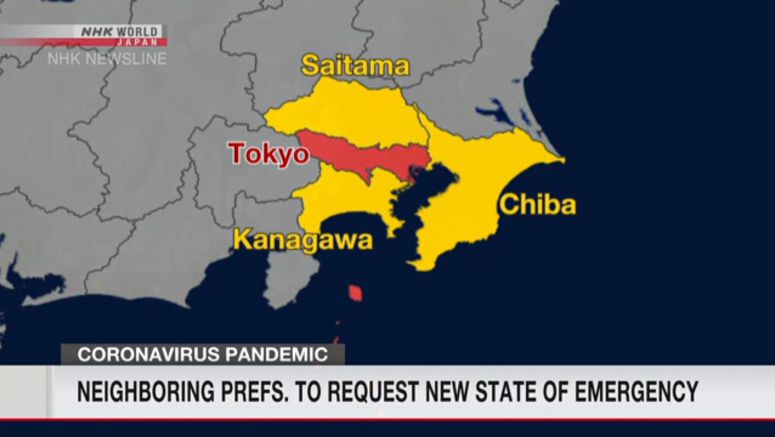 The governor of Kanagawa Prefecture says the prefecture is likely in the near future to ask the central government, jointly with Saitama and Chiba Prefectures, for a coronavirus state of emergency declaration for the three prefectures surrounding Tokyo.
Kanagawa Prefecture's daily reported new virus cases hit 758 on Tuesday, topping the 700 mark for the first time since January 21. The figure has also been higher than that of a week ago for 22 days in a row.
Kanagawa Governor Kuroiwa Yuji said on Wednesday that the virus situation has entered a soaring mode. He added that his prefecture is struggling to accelerate vaccinations, but he is not sure when the peak will come. He also expressed concern that the local medical system is on the verge of collapse.
Kuroiwa said his prefecture, and Saitama and Chiba prefectures have agreed to seek the emergency declaration, but it is yet to be decided when to ask the central government to do so.
He said he believes the state of emergency will be effective if Tokyo and the three surrounding prefectures jointly put in place tough anti-virus measures.
The emergency declaration is currently underway in the Tokyo and Okinawa prefectures.