40% Of Children's Cafeterias Forced To Close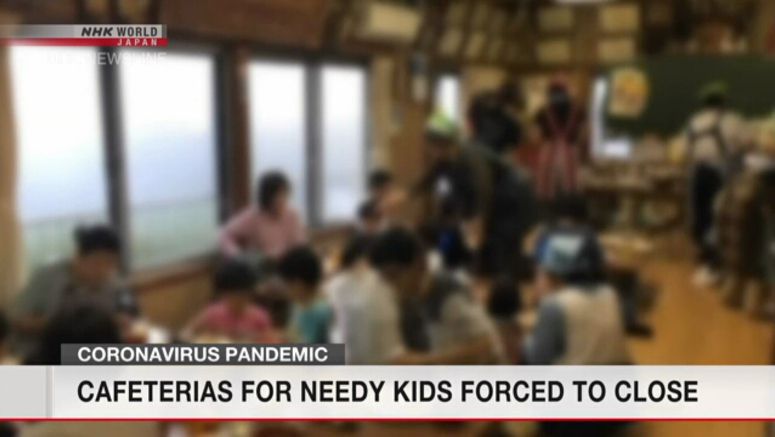 A survey by a child-advocacy group in Japan shows that social distancing for the country's fight against the coronavirus is forcing the temporary closures of nearly 40 percent of cafeterias for children in need.
The survey conducted by a non-profit organization had responses from 231 groups from across the country which organize cafeterias where children can receive free or low-priced meals served by volunteers.
About 39 percent of them said they have suspended their activities, either at the request of local governments, or because they had difficulty securing enough volunteers to keep the cafeterias operating.
22 percent said they have switched to offering vegetables and other food materials to children and their families.
21 percent said they have started offering packaged meals to go.
Many of them expressed their concerns that the closures of cafeterias are making it difficult for them to reach out to children and their financially struggling guardians, many of whom are single parents.
The representative of the child-advocacy group, Yuasa Makoto, pointed out that those cafeterias have served as lifelines for these children and their parents.
Yuasa acknowledged that the need necessitated by the coronavirus pandemic to avoid close contact presents a major challenge to those who operate children's cafeterias. But he said it is vitally important to find ways to keep physical distance and still ensure social connections for those children in need.