4,000 To Receive Japanese Honors For Service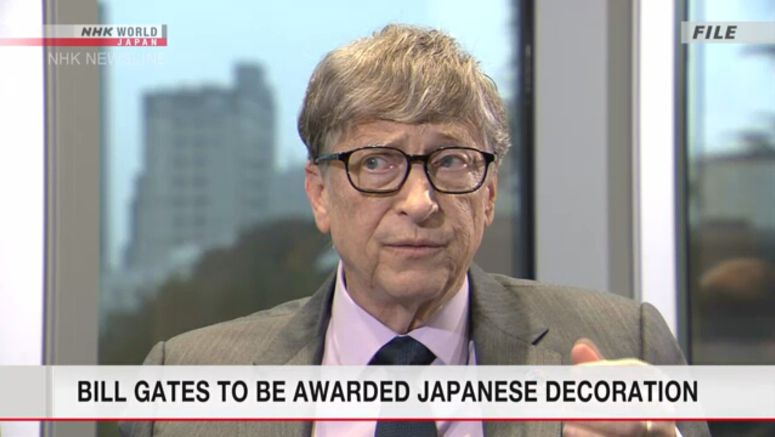 The Japanese government has announced a list of 4,181 people to be awarded honors this spring for their services to the nation or public.
They include former justices of the Supreme Court, a former head of Japan Business Federation, or Keidanren, as well as people who led major businesses.
Of the honorees, 412, or 9.9 percent, are women.
Microsoft co-founder Bill Gates is among the 117 non-Japanese from 57 countries and territories to be decorated.
Gates will be awarded the Grand Cordon of the Order of the Rising Sun.
In a statement, Gates expressed his gratitude to Japan for the honor.
The Microsoft co-founder said in a statement, "I first started traveling to Japan 40 years ago ... back then I admired the innovative work of Japan's computer programmers and engineers."
He says he's now "come to respect Japan's scientists and medical researchers for the same thing."
He added they've worked with Bill & Melinda Gates Foundation to develop new technologies to fight deadly diseases, and "that spirit of innovation is why I am confident that humanity will beat this pandemic."
Gates went on to say that he looks forward to the day when he and all who admire the country will be able to return to Japan.