41 New Infection Cases Reported In Tokyo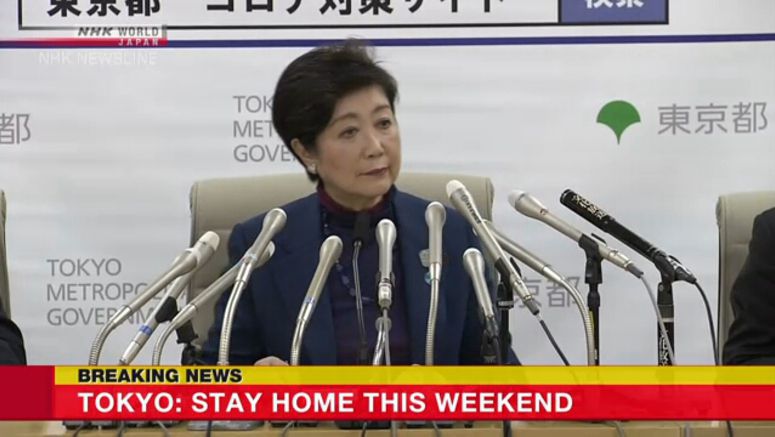 Tokyo Governor Yuriko Koike says that 41 people were confirmed to be infected with the new coronavirus in Japan's capital on Wednesday.
The daily count has more than doubled from 17 for the previous day.
At an emergency news conference on Wednesday night, Koike said the situation is now in a critical phase as concerns about an explosive infection seem to be rising further this week.
She called on people to work from home on weekdays as much as possible and refrain from going out in the evening.
Koike also strongly urged residents to refrain from non-urgent outings over the coming weekend.