58 New Cases Reported In Tokyo On Monday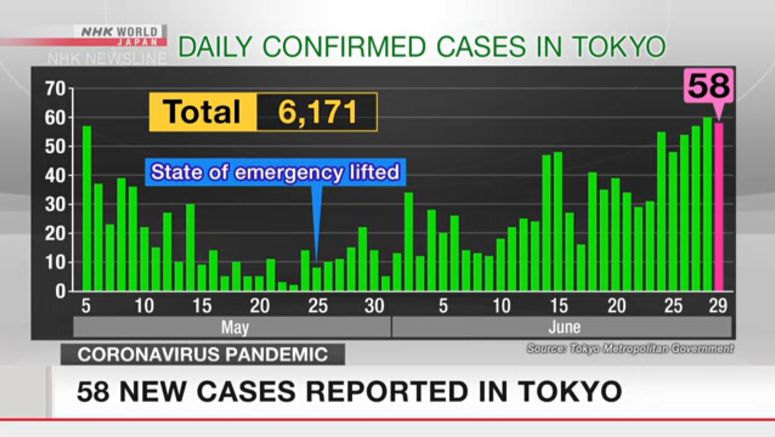 Tokyo officials say 58 new coronavirus cases were confirmed on Monday. The number of infections has been on the rise in recent days, but the government says there's no need to declare another state of emergency.
The latest figure is slightly smaller than Sunday when the daily tally was the highest since the nationwide state of emergency was fully lifted last month.
Officials say that over the past week, about 40 percent of those who tested positive in the capital either worked at, or visited nightclubs.
A group infection was also confirmed at a nightclub in a neighboring prefecture.
The Chief Cabinet Secretary says there's no immediate plan to declare a state of emergency again or ask people to stop travelling between prefectures.
Suga Yoshihide said, "After the declaration was lifted, a certain number of new infections have been confirmed, mainly in Tokyo. However, the results include those who were in close contact with infected people, regardless of whether they have symptoms themselves."
He also says the government is trying to prevent the virus from spreading while allowing social and economic activity to continue.