6 Japanese Firms Ally For Digital Transformation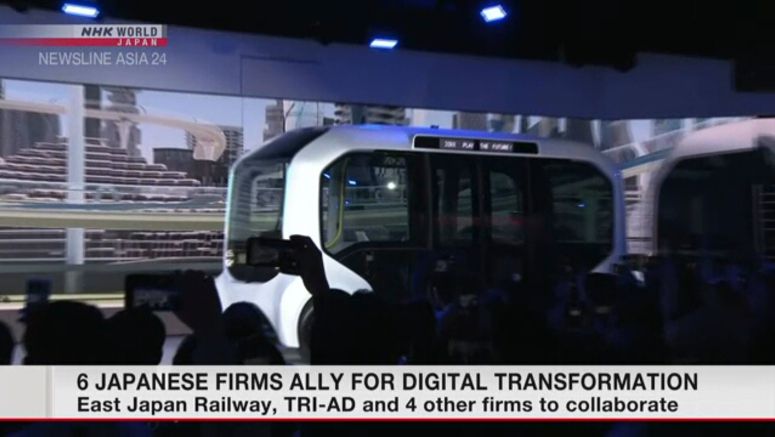 Six major Japanese companies are joining forces to launch an unprecedented cross-industrial project using digital technology to create new products and services.
The digital transformation -- or DX project -- will be coordinated by Silicon Valley-based investment firm Scrum Ventures. The companies include East Japan Railway and Toyota Research Institute-Advanced Development.
DX strategy aims to use cutting-edge digital technology and data in all areas of business to solve problems and come up with new products and services .
The project members aim to develop a new transportation system using self-driving vehicles and flying cars. And they're planning innovations in healthcare services such as online medical examinations.
The companies also hope to develop new services adapted to teleworking and other aspects of the "new normal" of life in the wake of the coronavirus pandemic.
They plan to invite startup firms from Japan and elsewhere to take part in the project.