60 More On Cruise Ship Test Positive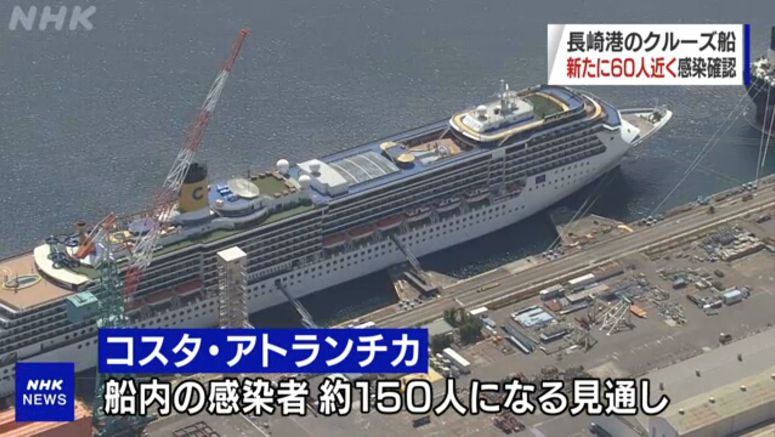 Officials in Nagasaki, western Japan, have confirmed nearly 60 more coronavirus infections among the crew of a cruise ship docked at a port in the prefecture.
That brings the total number of cases on the vessel to almost 150.
All 623 crew members onboard the Italian-registered Costa Atlantica have now been tested.
The ship stopped at Nagasaki for repair work in a Mitsubishi Heavy Industries shipyard.
Officials say one crew member is in serious condition at a hospital in Nagasaki, but no other serious cases have been reported from the ship.