67% Of Japan's Population Are Fully Vaccinated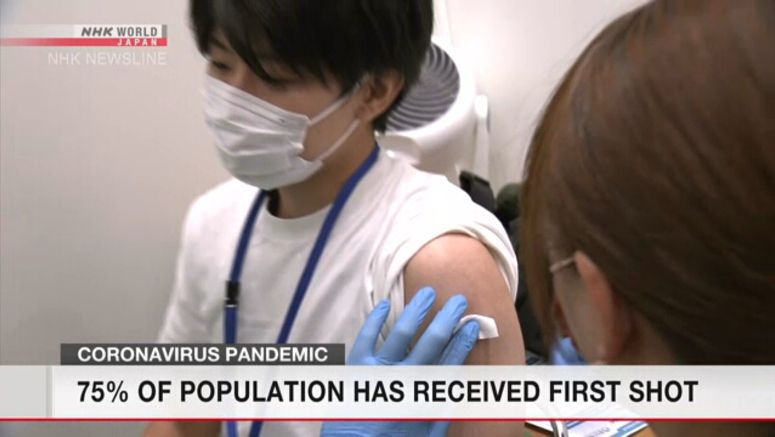 The Japanese government says 67 percent of the country's population have been fully vaccinated against the coronavirus.
Government officials say nearly 85 million people have gotten two doses of the vaccines as of Monday.
By age groups, 90.1 percent of senior citizens aged 65 and older have been fully vaccinated.
The figure is 40.37 percent for people aged between 12 and 19.
The government says 51.60 percent of those in their 20s and 55.34 percent in their 30s have got the second shot.
Children under 12 are not eligible for vaccinations, but they are included in the population figure.
The government hopes to complete vaccinations of everyone who wants to get the shots by early November.