862 Confirmed Infected With Coronavirus In Japan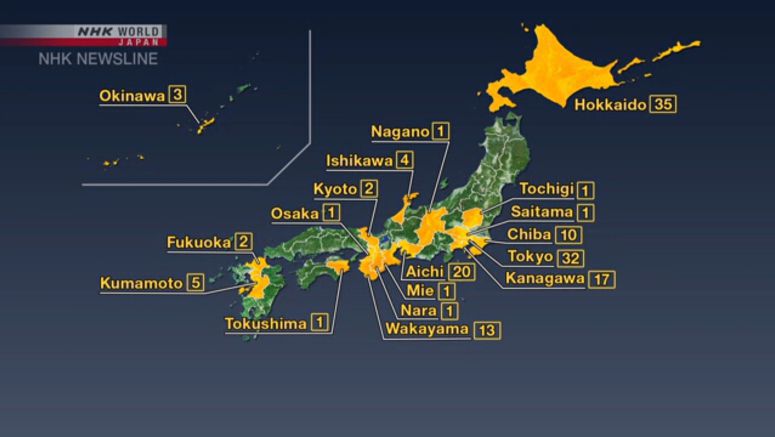 The total number of confirmed infections with the new coronavirus in Japan stands at 862.
Of these, 157 are people infected in Japan or tourists from China and elsewhere.
Among the passengers and crewmembers of the cruise ship Diamond Princess, 691 cases have been confirmed.
There were 14 infected people among those evacuated from China's Hubei Province on flights chartered by the Japanese government.