88 More Test Positive On Quarantined Ship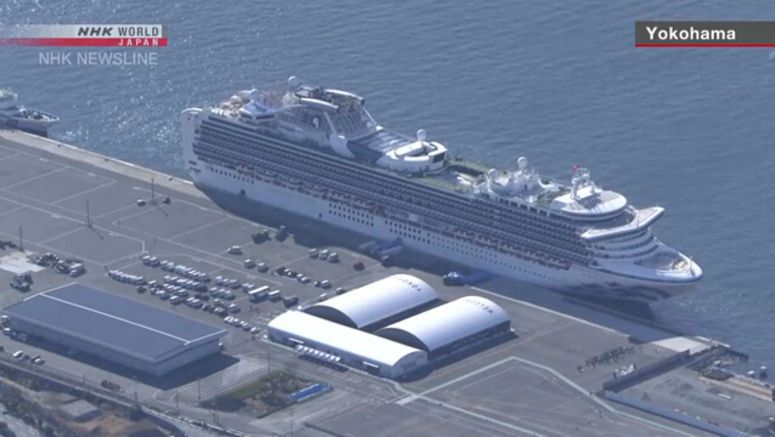 Japan's health ministry says 88 more people on board the quarantined cruise ship Diamond Princess have tested positive for the new coronavirus. Sixty five of them have not developed any symptoms.
The number of infections on the ship anchored at Yokohama Port, near Tokyo, has now risen to 542.