900 Welfare Service Providers Close Amid Outbreak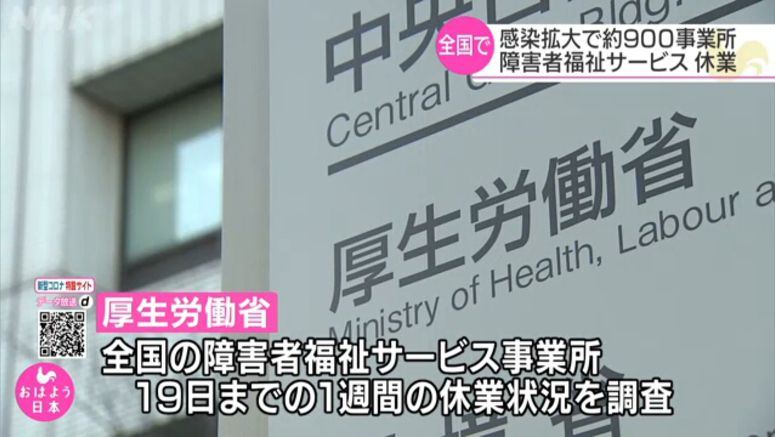 In the period from April 13 to 19 in Japan, hundreds of welfare service providers for people with disabilities shuttered their operations due to the effects of the coronavirus outbreak.
The health ministry says a total of 891 facilities in 35 of the country's 47 prefectures shut down during that span, including daycare and short-stay service providers.
Of them, 17 were asked by local governments to close after cases were confirmed at their facilities, while 860 opted to cease offering services voluntarily as a precaution.
The other 14 had no choice but to close as they were running short of staff. Some employees cannot go to work as they have to take care of their children because of school closures.
Home nursing care providers are asked to continue providing services but despite this the ministry confirmed the closure of 19 such agencies in 11 prefectures.