A - Bomb Survivors Want All Nations To Join Un Pact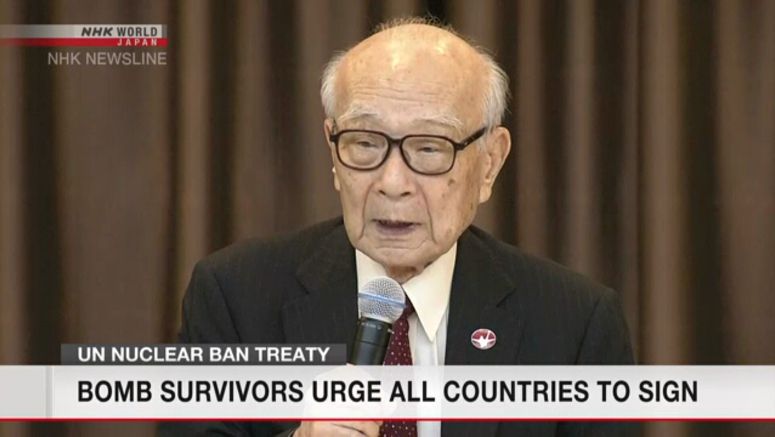 Survivors of the 1945 atomic bombings in Japan say they will continue collecting signatures for a campaign calling on all countries to join the United Nations treaty banning nuclear weapons.
Officials of Nihon Hidankyo, or the Japan Confederation of A- and H-Bomb Sufferers Organizations, held a news conference in Tokyo on Monday.
On Saturday, the United Nations announced that the Treaty on the Prohibition of Nuclear Weapons will come into effect on January 22, 2021, 90 days after it reached the 50 ratifications required for it to come into force.
Nihon Hidankyo co-chairperson Tanaka Terumi said he is very glad that the treaty will become international law.
Noting that Japan has yet to join the treaty, he said he will do his best so that the government will change its policy before it comes into force.
Tanaka also leads a Japan chapter of the International Signature Campaign calling on all governments to join the UN treaty.
As of September, about 12.61 million signatures have been collected.
Nuclear powers, including the United States, have not ratified the pact.
Nihon Hidankyo plans to continue its petition campaign until the end of the year and will convey the atrocities of atomic bombings as part of its efforts to eliminate nuclear arms.