A - Bomb Victim's Remains To Be Returned To Sister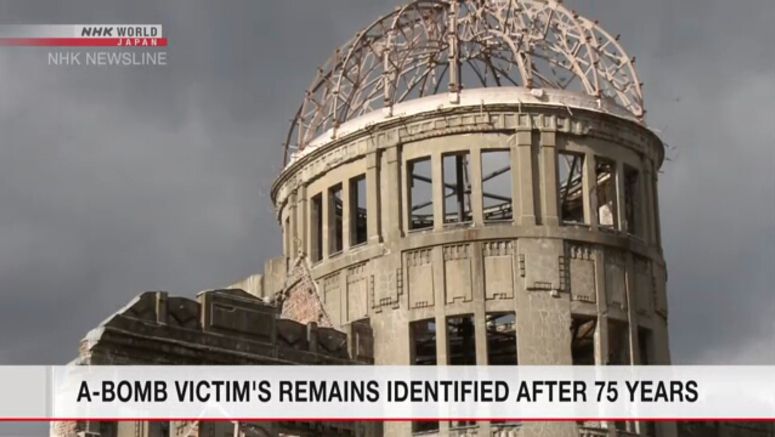 The remains of an 18-year-old victim of the atomic bombing of Hiroshima have been identified after 75 years.
The remains were discovered last year in a Tokyo building that used to house the RIKEN research institute and were handed over to the Hiroshima city authorities this month.
The remains are believed to have been retrieved by an investigation team of the now-defunct Imperial Japanese army immediately after the bomb was dropped on Hiroshima.
A memo found along with the remains contains the name, "Michihara Kikuma." The city authorities appealed for information and were contacted by Iwata Kiyoko, the victim's 83-year-old sister.
A register of atomic-bomb victims lists a similar name and states that the person died in an army hospital in Hiroshima less than one month after the bomb attack.
Investigators didn't find any marked discrepancies in the sister's description of events of that time, which prompted them to conclude that the remains are those of Michihara.
They are expected to be handed over to Iwata shortly.
Iwata says she is relieved to hear that her brother's remains have been identified, and she wants to place them in the family grave in Hatsukaichi city.